Suorin Air Starter Kit • 400 mAh 2ml
Suorin Air is a new all-in-one device with a modern style. It comes with a 400mAh battery and refillable 2ml cartridge. Tiny and stealthy, it fits in your shirt pocket nicely!
No buttons to press, just turn it on and puff! Be sure to let new coil saturate fully before firing...
The Suorin Air features a power indicator light, adjustable airflow and a refilling design. It is a good choice for you to carry anywhere and everywhere.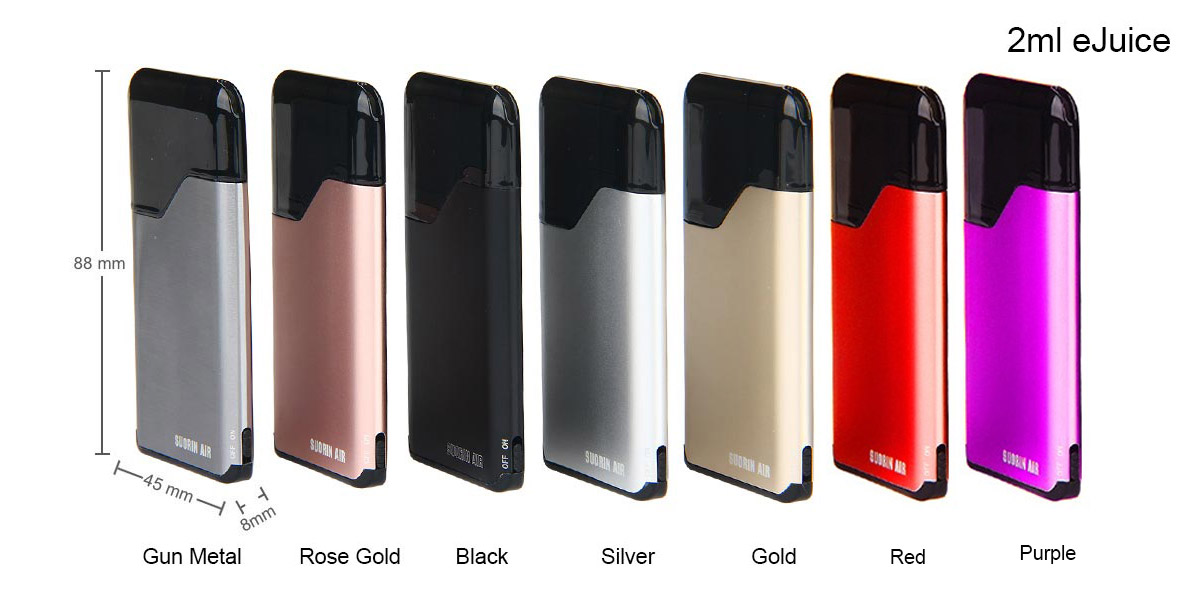 Features:
1. 1st vaping gear produced by foxconn with same quality control as iPhone
2. Portable size
3. 400mAh battery and 2ml cartridge
4. Power indicator light
5. Adjustable Airflow

Size: 86(H) x 43(L) x 8(W) mm
Color: Black/Silver/Gold/Rose Gold/ Gun Metal
Capacity: 2ml
Battery: 400mAh
Output Wattage: 16W(Max)
Shipping Weight:

Each set contains:
1pc 400mAh battery
1pc 2ml cartridge
1pc USB cable
1pc User Manual