Suorin Air V2 Pod Starter Kit • 400 mAh 2ml
Suorin Air V2 Pod Starter Kit • 400 mAh 2ml
Suorin Air is a new all-in-one device with a modern style. It comes with a 400mAh battery and refillable 2ml cartridge. Tiny and stealthy, it fits in your shirt pocket nicely!
No buttons to press, just turn it on and puff! Be sure to let new coil saturate fully before firing...
The Suorin Air features a power indicator light, adjustable airflow and a refilling design. It is a good choice for you to carry anywhere and everywhere.
Replacement Cartridges available here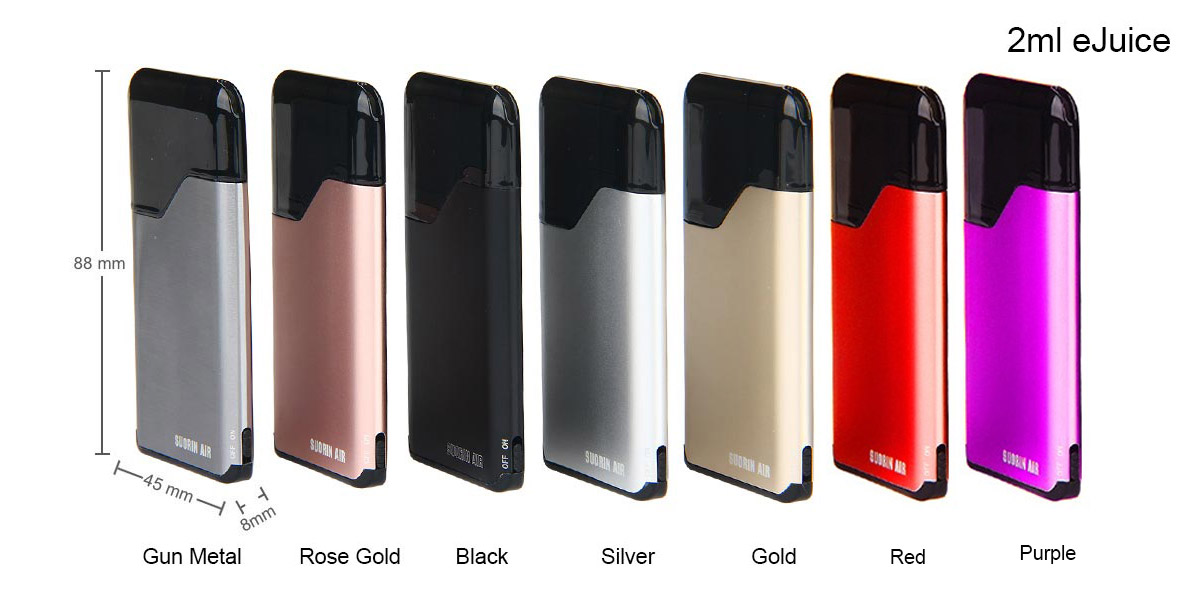 The Suorin Air Starter Kit is a ultra thin and super compact all-in-one vaping device. Built with an 400mah internal battery that boasts 16W of power, the Suorin Air comes with an interchangeable/refillable 2ml tank coupled with adjustable airflow. With no buttons or screens, the Suorin Air is draw activated, making it a simple and easy-to-use device. The Suorin easily turns on and off with its switch and its charge level is monitored by a LED light that flashes blue when fully charged and red when nearly depleted. 


Specifications:
Built-in 400mah battery

Wattage power: 16W

All-in-one device

Compact and ultra thin form factor

Aluminum chassis

Tank capacity: 2ml

On/off switch

Indicator light

Micro USB port
Kit includes:

1 x Suorin Air Mod

1 x Suorin Air cartridge

1 x Micro USB cable