Joyetech eGo AIO D22 XL Starter Kit (shorter & wider than AIO)
The D22 Edition of the AIO features a standard 22mm diameter. This unit features a tank and a built-in 1500 mAh battery, also know as the "All-in-One" design. The D22 is shorter in length and wider in diameter thatn the standard AIO, making it an easy fit in the pocket.

The Joye eGo AIO features the Leak-Resistant Cup technology from the Cubis and adds a child-lock feature. The tank is also conveniently filled from the top. The built-in battery has a capacity of 1500mAh and comes in various colors. The Joye eGo AIO can be charged via Micro USB Cable which is included. You can also adjust the indicator light to either red, yellow, green, blue, indigo, white, or purple to match your own personal style and preferences.

The Joye eGo AIO "All-in-One" Starter Kit is perfect for beginners looking to start vaping without being overwhelmed. The eGo AIO features a simple to use one-button design and includes almost everything you need to get started.
You only require e-Liquid which may be found here.
http://www.victoryvape.com.au/collections/e-liquids

Replacement atomizer heads may be found here:

Please note, the Joye eGo AIO is NOT compatible with temperature control coils such as Nickel.  The Joye eGo AIO is also NOT compatible with the NotchCoil 0.25ohm. Choose 0.5, 0.6, 1.0, or 1.5 ohms for this device.

Features and Specs:


Dimensions: 4-1/4"L x 7/8"D (including Tip)
Standard Size
22mm Diameter
All-in-One Design
Perfect for beginners
Simple One-Button Design
2ml e-Liquid Capacity
1500 mAh Battery Capacity
Utilizes the Cubis Leak-Resistant Cup Design
Top-filled
Choose from 7 Indicator Light Colors
Adjustable Airflow Valve
Charged via Micro USB
Overcharge Protection
Over-current Protection
Over-discharge Protection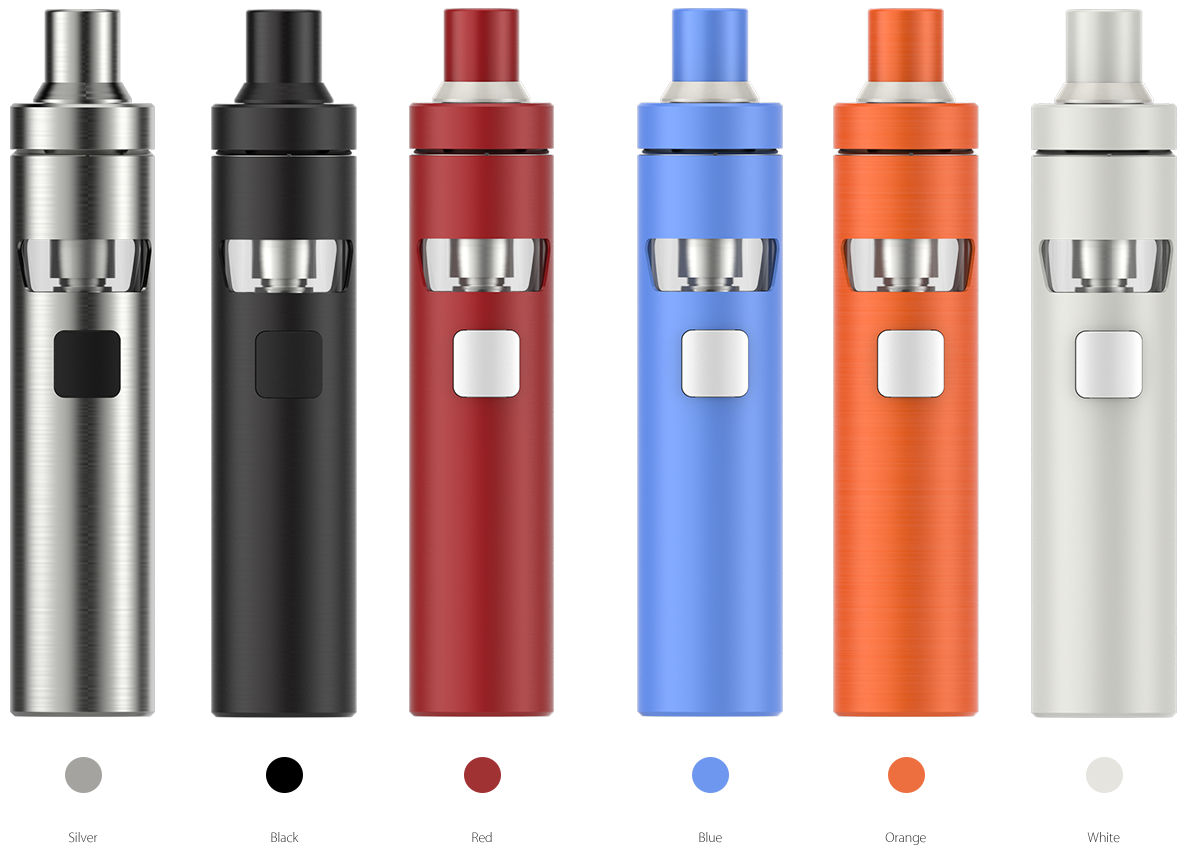 eGo AIO D22, being all-in-one style, attaches the best anti-leaking structure with 2ml e-juice capacity. Made of environmental plastic, its mouthpiece is of an unique spiral design. It has newly added childproof lock keeping children from the device. It is simple and convenient in using, but fashionable in looking of several mixed colors. Its simplicity and efficiency make the device quite popular and unique.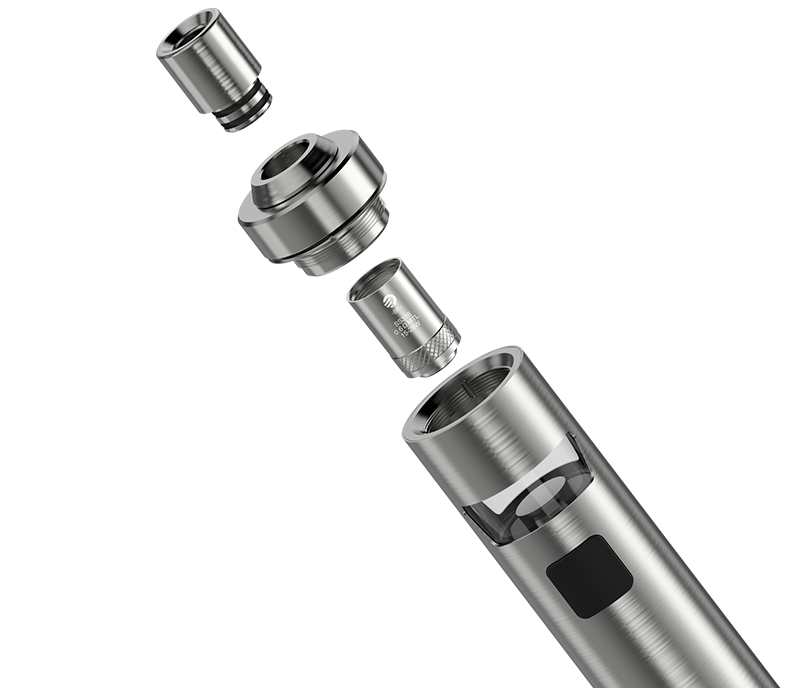 Standard Configuration:
1*eGo AIO D22 battery
2*BF SS316-0.6ohm MTL.
1*mouthpiece
1*USB Cable
1*Quick Start & Warranty Card

Product Parameters:
Diameter:22mm
Length: 106.50mm
Battery capacity:1500mAh
Atomizer capacity: 2ml
Color:Silver, Black, Red, Blue, Orange, White
eGo AIO D22 applies all-in-one style with atomizer inserted inside, which is quite convenient to use.
Though petite but it is powerful enough to produce large vapor.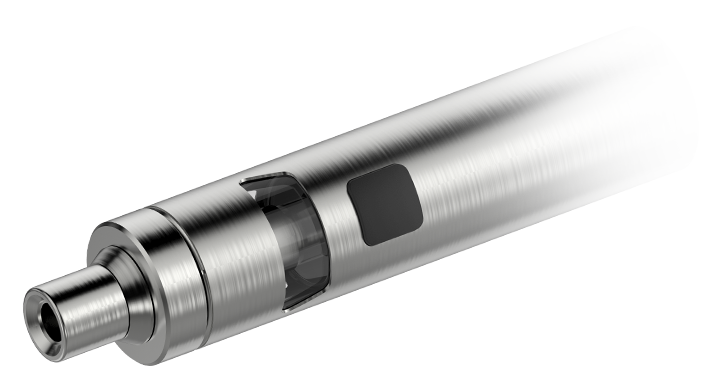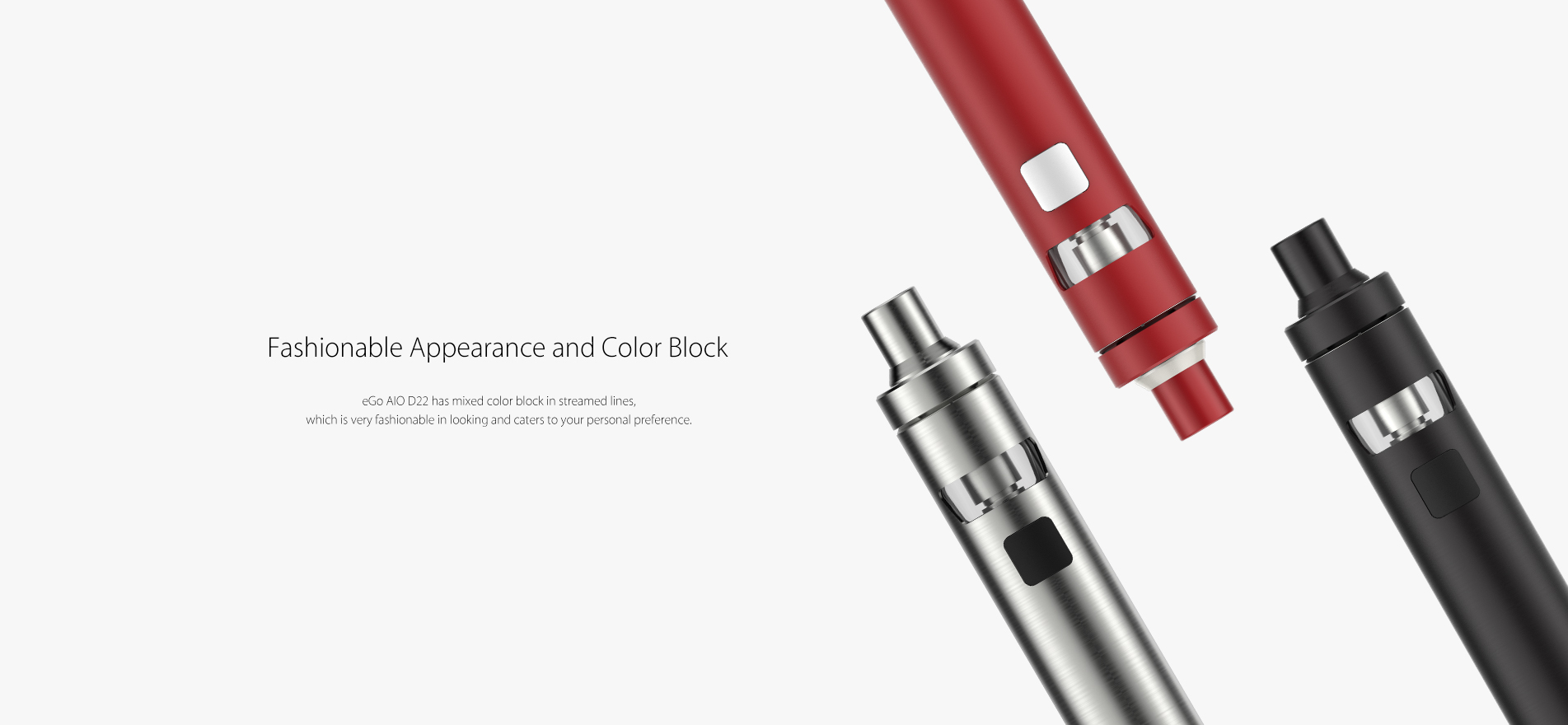 Childproof Lock to ensure security
the atomizer cap is equipped with child lock so that one should press the cap to screw or unscrew the atomizer cap.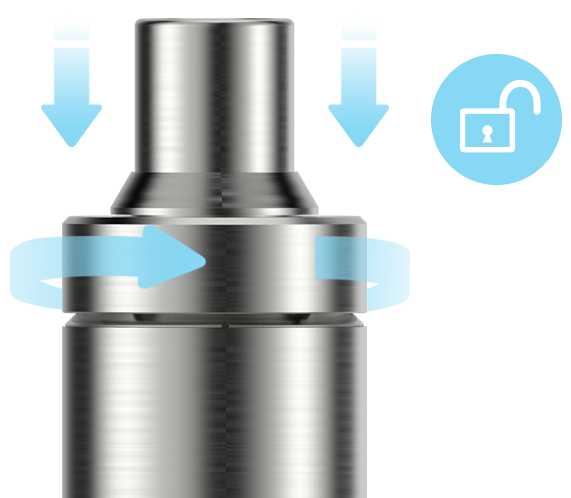 In power-off condition, long press the fire button to turn off the indicate light or shift
among the color of red, yellow, green, blue, indigo, white or purple.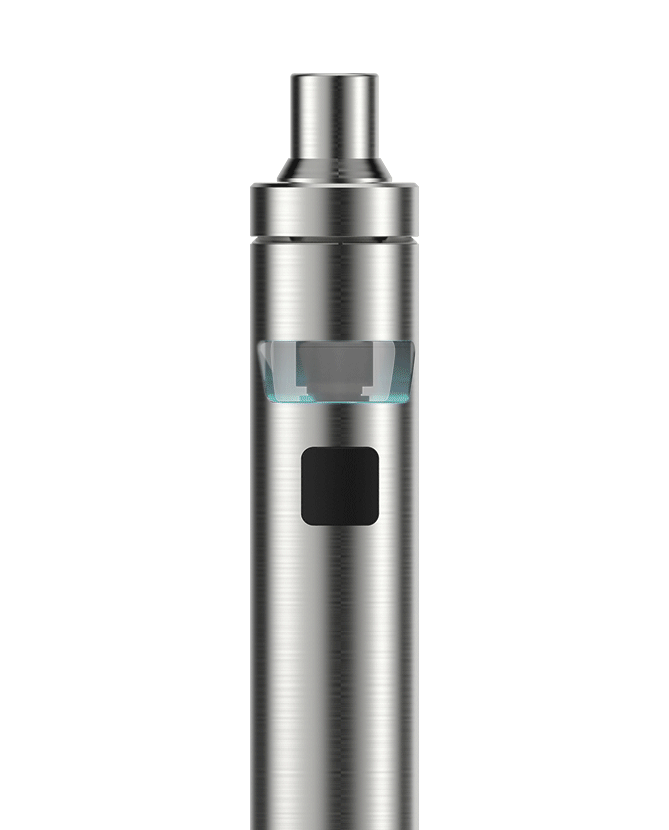 Rotating the ring on the atomizer cap clockwise or counterclockwise to adjust the air inflow.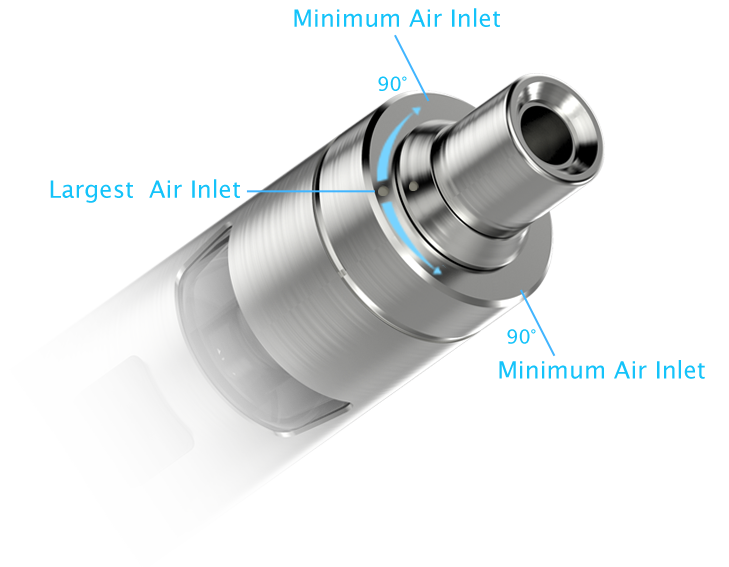 E-juice filling
Press the cap to unscrew the atomizer cap, then inject the liquid directly into the cambered slot.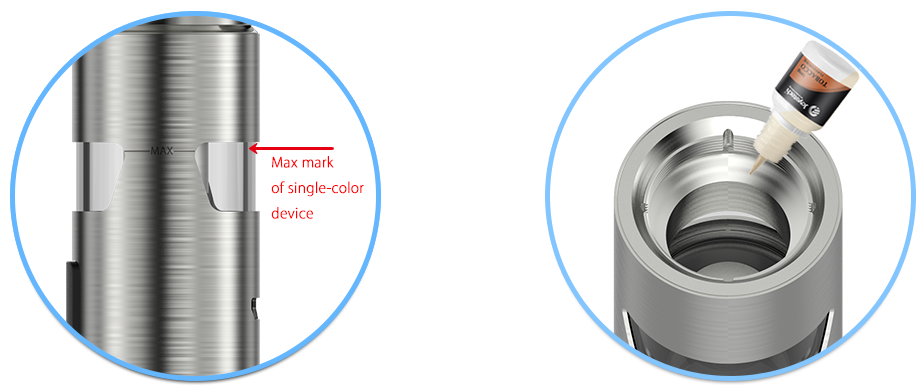 NOTE: 1.In order to avoid overflow when reassemble please don't overfill. which you can refer to the follow picture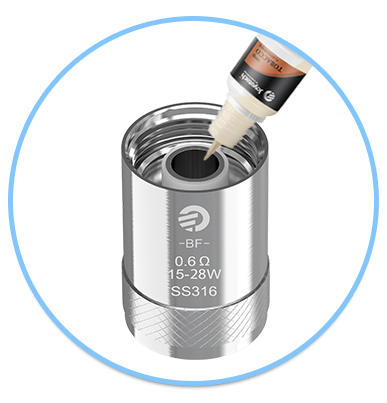 2. Please drip a few drops of e-juice to the atomizer head before its first use to avoid dry burn.
Simply charge eGo AIO D22 by connecting it with a computer or a wall adapter via USB cable.
When it's fully charged, the button light will go out.