Vaporesso Guardian Tank • 2ml childproof • ceramic cCell
Guardian Tank by Vaporesso adopts dual child locking mechanism that prevents children from accidental open the tank and get contact with the e-liquid inside. It is truly carefree filling since the coil would remain inside to avoid overfill. With its unique leak resistant structure, you will be rest assured to enjoy the vaping with clean hands. Guardian Tank is also a perfect combination of Direct to Lung and Mouth to Lung settings. Built with CCELL ceramic coil inside, it is guaranteed to deliver the most original flavor of your e-liquid. Guardian tank, the safer tank to vape with!
Parameters
Guardian Tank
Diameter: 22 x 55 mm
Capacity: 2.0 ml
Includes:
1 x Guardian Tank (CCELL SS 0.5ohm Coil Preinstalled)

1 x Extra CCELL MTL 1.5ohm Coil

1 x Mouthpiece for MTL

1 x Seal ring

1 x User Manual
True leak free design for clean hands vaping
No overfill ever, top filling with coil remains inside the tank
2 in 1 tank (DTL+MTL), easy switch between 2 settings
Double child locking mechanism


Guardian Vape Tank at a glance
Tank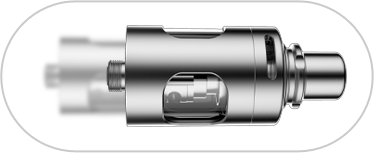 2ml capacity

Never overfills

Tank window to check level of e-juice

Drip tip

DTL and MTL mouthpieces

Easy top-fill with coil remaining inside the tank

Leak-free design for a cleaner vaping experience

TPD-compliant

Extra O rings

Double child locking mechanism

Available in black and stainless steel

1 0.5Ω stainless steel CCELL + 1 Extra CCELL 1.4Ω stainless steel
Patented CCELL Ceramic Coil
Maximum flavor

No spitting

No dry hits

No burnt cotton

Longer life-cycle
Once you go CCELL you'll never go back.
Vaporesso's CCELL coil is a real game changer.
This revolutionary porous ceramic coil delivers the truest taste of your e-juice in comparison to a cotton wick which can taint your hit.
It was developed to provide:
A non-spit experience
No dry hits

Far more durable coils with a longer life cycle

True taste

Available in different metals to suit your preferences

TCR compatible

ROHs and MSDS approved for your safety
The CCELL is truly beyond the ordinary, providing better performance than standard coils and is highly compatible, working with almost any standard vape tank or vape kit.
Try the CCELL and enjoy its taste and performance. You won't go back!
Coils available here: 0.5 & 1.4 Ohms Stainless Steel - Guardian Tank