Lost Vape Mirage DNA75C TC vv/vw Resin Mod • 18650/20700/21700
Lost Vape Mirage DNA75C Mod is designed and manufactured by Lost Vape LTD.. It can compatible with the single high drain 18650, 20700 and 21700 battery that fire up to Max 100W. Featuring the lost vape DNA75C inner chip, it has boost and preheat power function. Besides, the smooth resin special appearance brings the fashionable vaping. Its compact size is so comfortable and conveniently to hand it anywhere. Customisable using Escribe software on PC.
Note: each Resin body is unique and may vary from those pictured.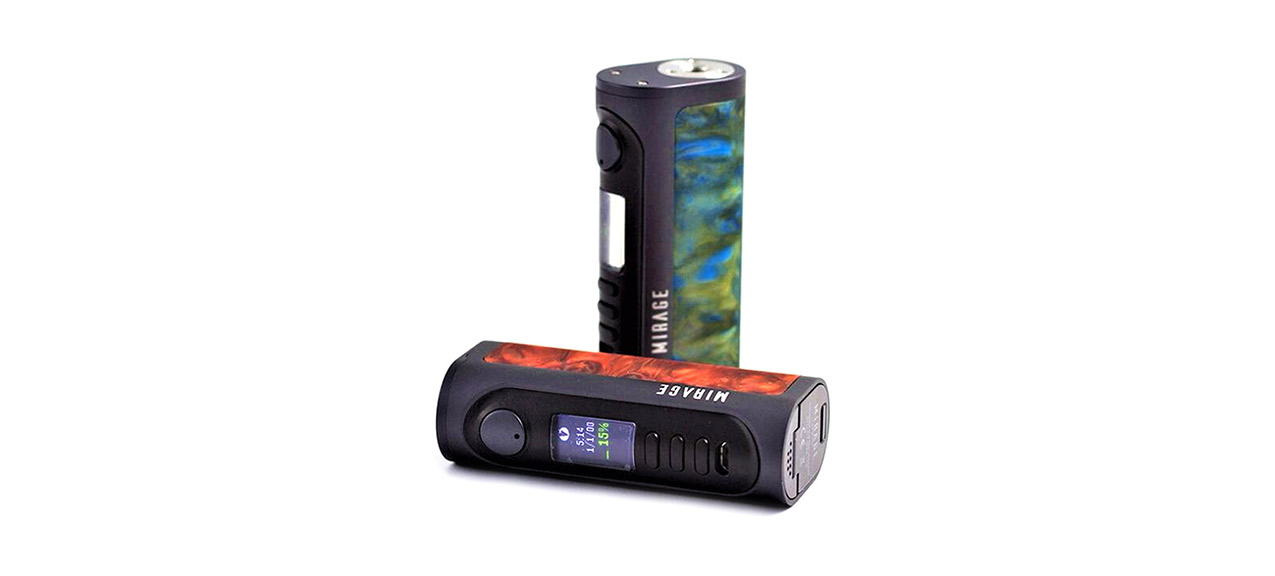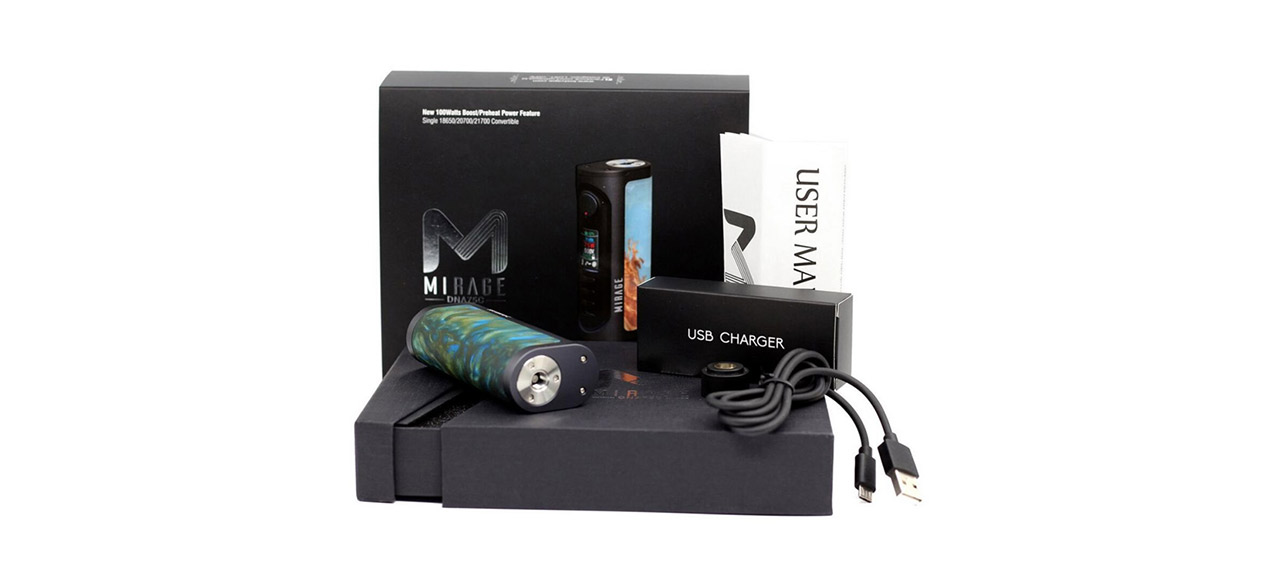 Features:
1. Powered by Evolv DNA75C Board with Firmware Upgradable
2. Theme Designer Software/Customizable User Interface
3. Onboard Programmable Multicolor LED
4. Stainless Steel 510 Atomizer Connector
5. Anodized Aluminum Frame and Top
6. Boost/Preheat 100 Watts Power
7. Integrated 1Amp On-board Balanced Charger
8. Flip-Open Battery Sled
9. Single 18650/20700/21700 Convertible (Battery not included)
Purchase Efest 20700 Battery here
Purchase Sony VTC6 186650 Battery here

Brand: Lost Vape
Size: 43.5mm*28mm*93mm
Temperature Limit: 200F - 600F
Output Power: 1 - 75 Watts
Unit: 1Set
Power: 100W
Resin Color: Green Agate/Red Blaze
Frame Colour: Dark Grey/Black
Package:Gift Box