Evic VTC Dual Starter Kit w/ Ultimo Tank
The Joyetech eVic VTC Dual Starter Kit includes the eVic VTC Dual and the Joyetech Ultimo tank in a versatile and powerful starter kit. The eVic VTC Dual is a unique take on the eVic series. The Joyetech eVic VTC Dual has the unique ability to choose from a single or dual battery configuration. The sliding battery covers are easily removed and swapped out for either a single battery cover or a dual battery cover depending on your personal preferences for size and power. The single battery configuration can fire up to 75 watts and the dual battery configuration allows you to fire up to 150 watts. The Joyetech eVic VTC Dual features the updated 4.02v firmware with updated temperature control modes. The Variable Temperature Control system can now offer support for Nickel (Ni), Titanium (Ti), and Stainless Steel 316 (SS316) coils. The Joyetech eVic VTC Dual also features Bypass and Temperature Coefficient of Resistance (TCR) modes. 

The eVic VTC Dual features a super large and clear OLED display for easy and convenient visibility. The eVic VTC Dual features a real time clock display which presents the current time in either dial or numerical display mode. The eVic VTC Dual features a dual circuit protection which applies over-charging, over-current, and over-discharging protections. This device may be charged and also download future firmware updates via the micro USB port.

The Joyetech Ultimo tank features an all new top filling system and improved dual adjustable airflow control valves. The Joyetech Ultimo features a unique design that allows airflow to flow through the centre for incredible airflow and vapor production. The Joyetech Ultimo includes (1) innovative MG Ceramic 0.5ohm atomizer head for a longer lasting lifespan with purest of flavour. The MG Ceramic atomizer heads utilizes 100% pure cotton and can be used on higher power settings which also helps produce vapor. (1) MG Clapton 0.5ohm atomizer head is included which utilizes Clapton wire for increased surface area which helps produce even more vapor. Four large e-Liquid inlet holes on the MG atomizer heads helps the coil become saturated with e-Liquid.

Please note, the eVic VTC Dual requires (1 or 2) 18650 Batteries
Choose your battery below:

Sony VTC4
LG HE-2
LG HE-4
LG HG-2
Samsung 25R
AW IMR
Spare coils for the Ultimo Tank can be found HERE.
Package Contents:
1 x Joyetech eVic VTC Dual
1 x Pre-Installed Battery Cover (Dual Battery)
1 x Replacement Battery Cover (Single Battery)
1 x Joyetech Ultimo
1 x MG Ceramic 0.5ohm Atomizer Head
1 x MG Clapton 0.5ohm Atomizer Head (Pre-Installed)
1 x Micro USB Cable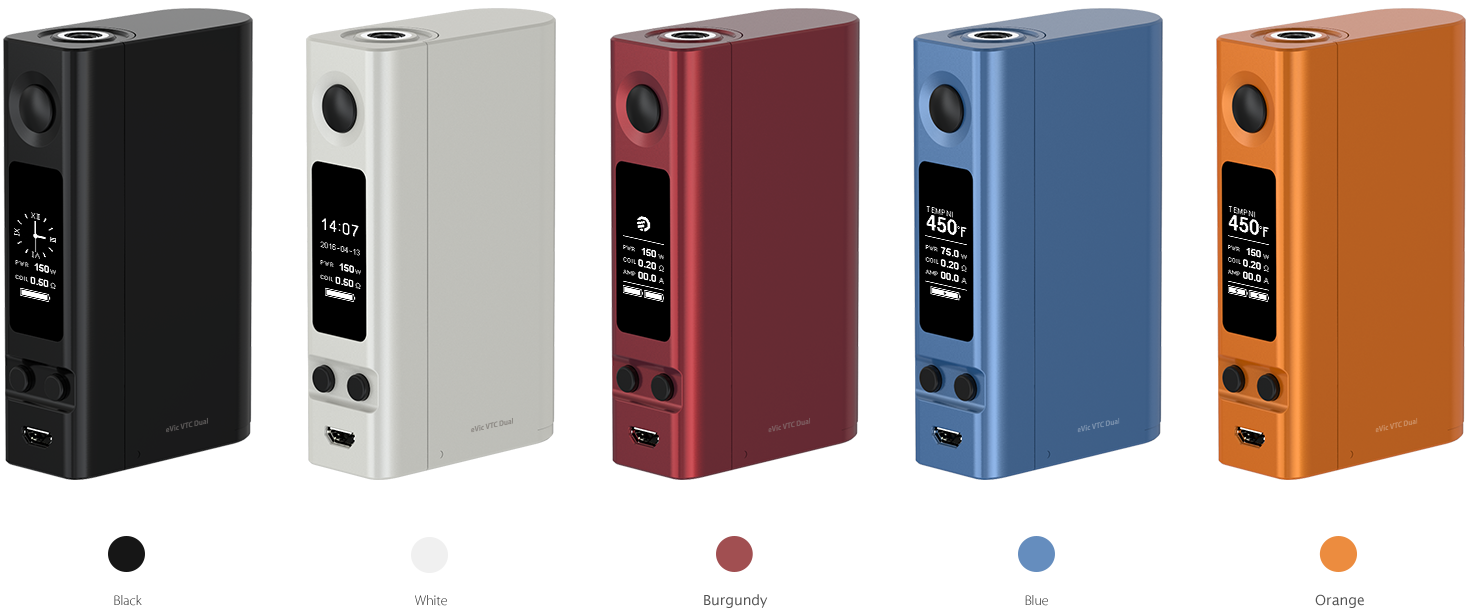 eVic VTC Dual features the replaceable back cover for alternatively using one or two cells as you prefer where maximum output can be reached to 75W and 150W respectively. eVic VTC Dual combines unique and attractive styling with a super large OLED screen, supporting VW/VT/Bypass/TCR modes. It also comes with upgradeable firmware and dual battery protection system. In addition, there are various attractive colors for you to choose.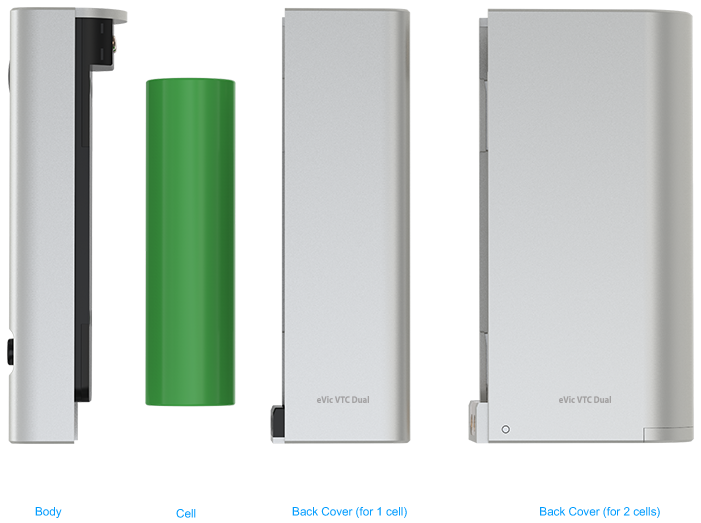 Standard Configuration:
1 * eVic VTC Dual Battery
1 * Dual Back Cover (for 1 cell)
1 * USB Cable
1 * User Manual
1 * Warranty Card
1 * Warning Card
Specification:
Size: 23.00*38.00*86.00mm (with one cell)
23.00*55.50*86.00mm (with two cells)
Output Mode: RTC/VT (Ni/Ti/SS316)/VW/TCR/BYPASS Modes
Output Wattage: 1-75W(one cell) /150W(two cells)
Resistance Range: 0.05-1.5ohm for VT/TCR mode
0.1-3.5ohm for VW/BYPASS mode
Temperature Range: 100-315°C/ 200-600°F
Colors: Black, White, Burgundy, Blue, Orange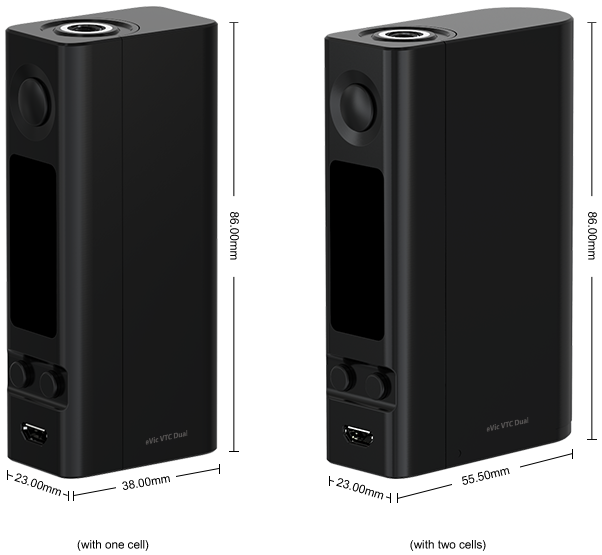 Replaceable Battery Cover For Alternatively One Or Two Cells
eVic VTC Dual comes with the replaceable battery cover, with which you can use one or two cells as you prefer.
Simply hold the battery cover and slide to take it off. Put the battery into the cover and push it back into the body.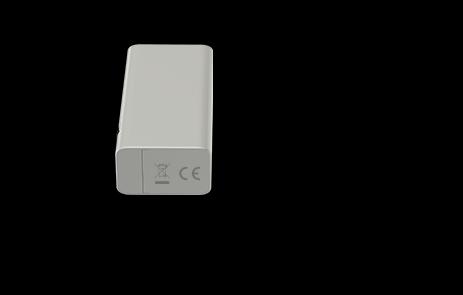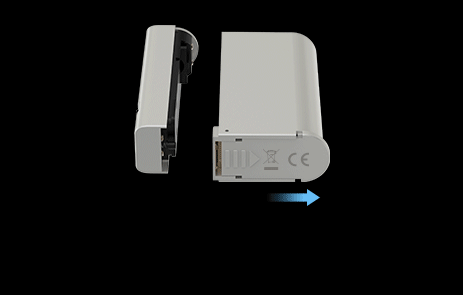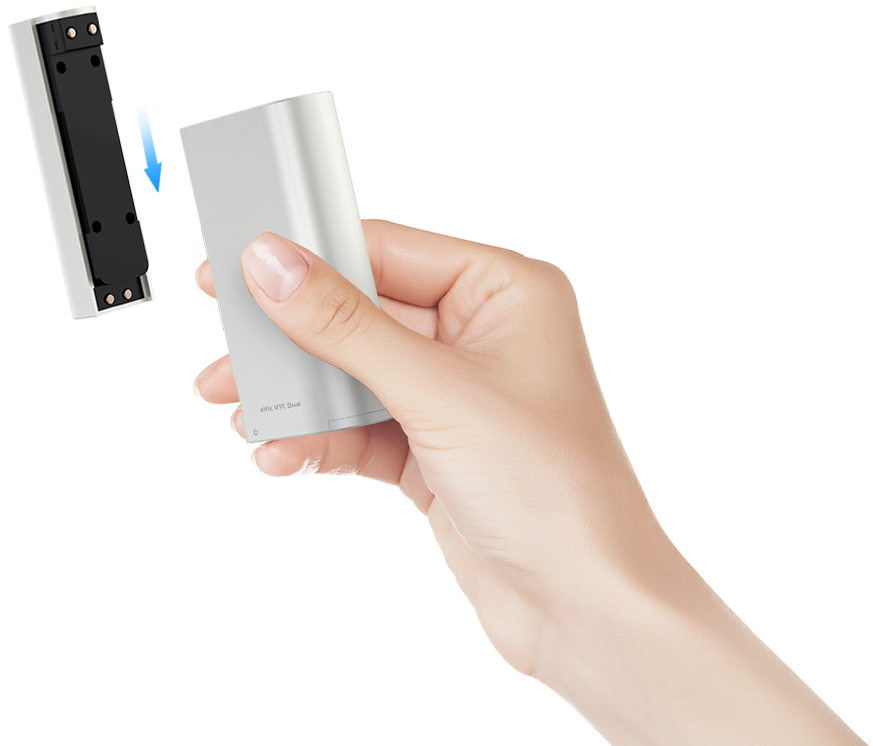 Onboard Reverse Polarity Protection
With the Onboard Reverse Polarity Protection,
it will protect the device from damage in the event of reverse battery installation.
We kindly recommend high-rate 18650 cells with rated discharge current

25A.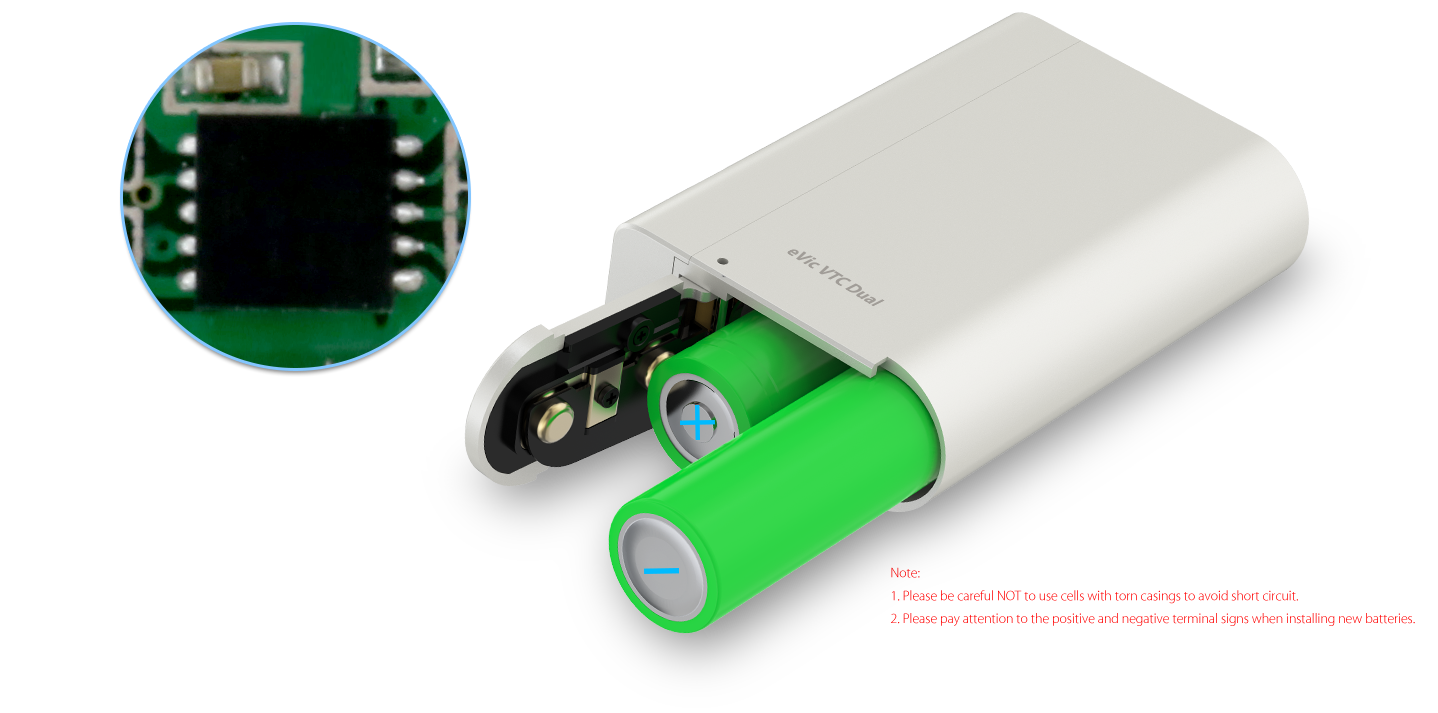 RTC (Real Time Clock) Display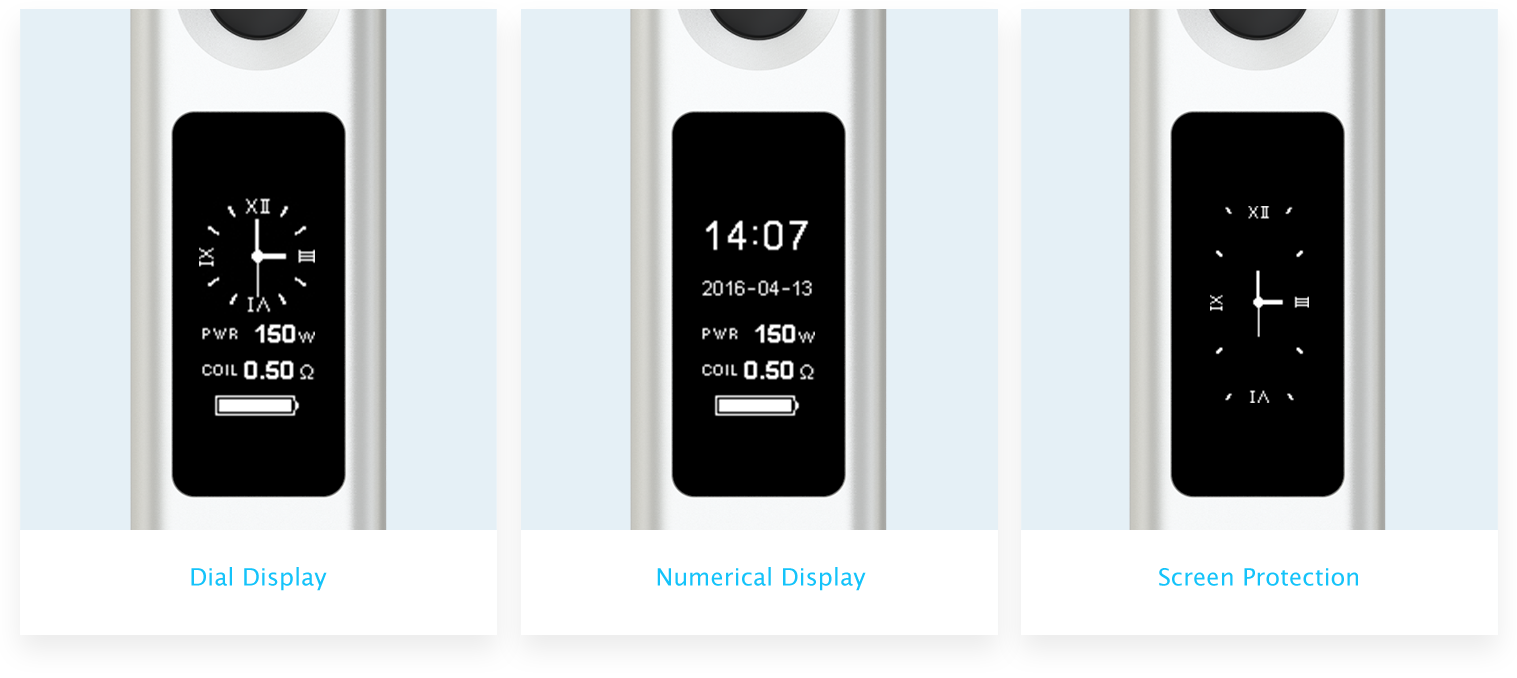 eVic VTC Dual applies two sets of battery protection circuit system, realizing overall battery protection of over-charging,
over-current and over-discharging, which makes it more safe and reliable.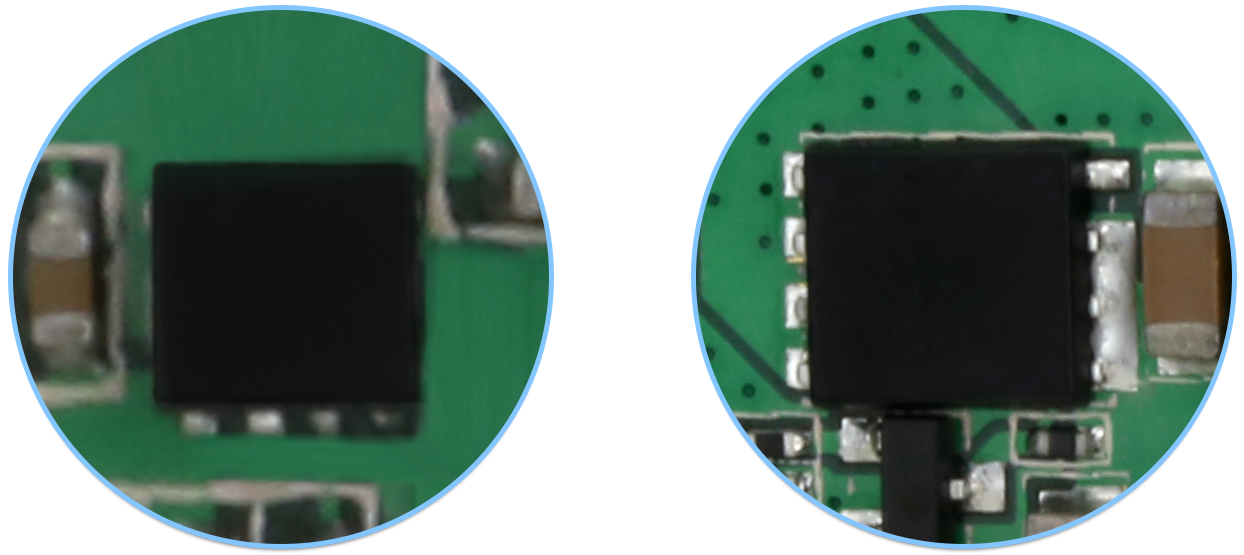 eVic VTC Dual comes with the upgradeable firmware.
Having the latest Version 4.02, new interface, multiple modes and functions are available.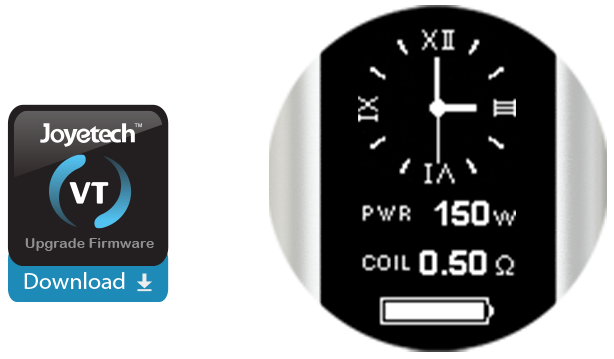 Applied with exquisite 510 Thread
Stainless thread with spring connector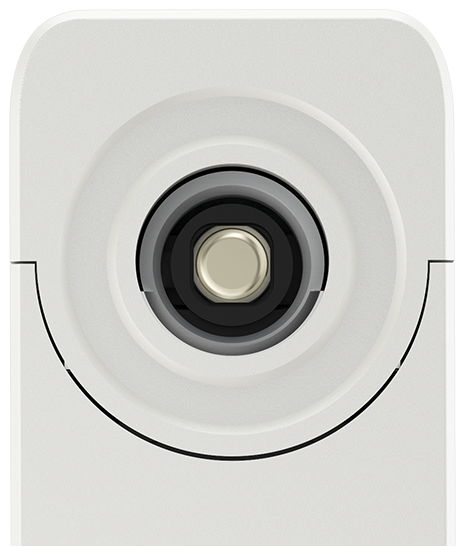 Simply connect the eVic VTC Dual with the micro USB cable to charge or upgrade.
When it is fully charged, the charging bar will disappear.