SMOK TFV12 Prince Subohm Tank • 28mm 8ml
When the King has a son they call him the Prince, and the V12 Cloud Beast King family adds a son, so we call him-TFV12 CLOUD BEAST PRINCE! It has crown-style body and colorful Cobra resin drip tip; it's convex glass tube effectively enlarged the capacity to 8ml, and the carefully modulated new Q4, X6 and T10 cores can bring you intense clouds and accurate flavor. Start your vaping experience with TFV12 prince, you'll know what amazing means, innovation keeps changing the vaping experience! The best improvement is a locking mechanism on the TFV8 style swivel top! No more having your tank come open in your pocket!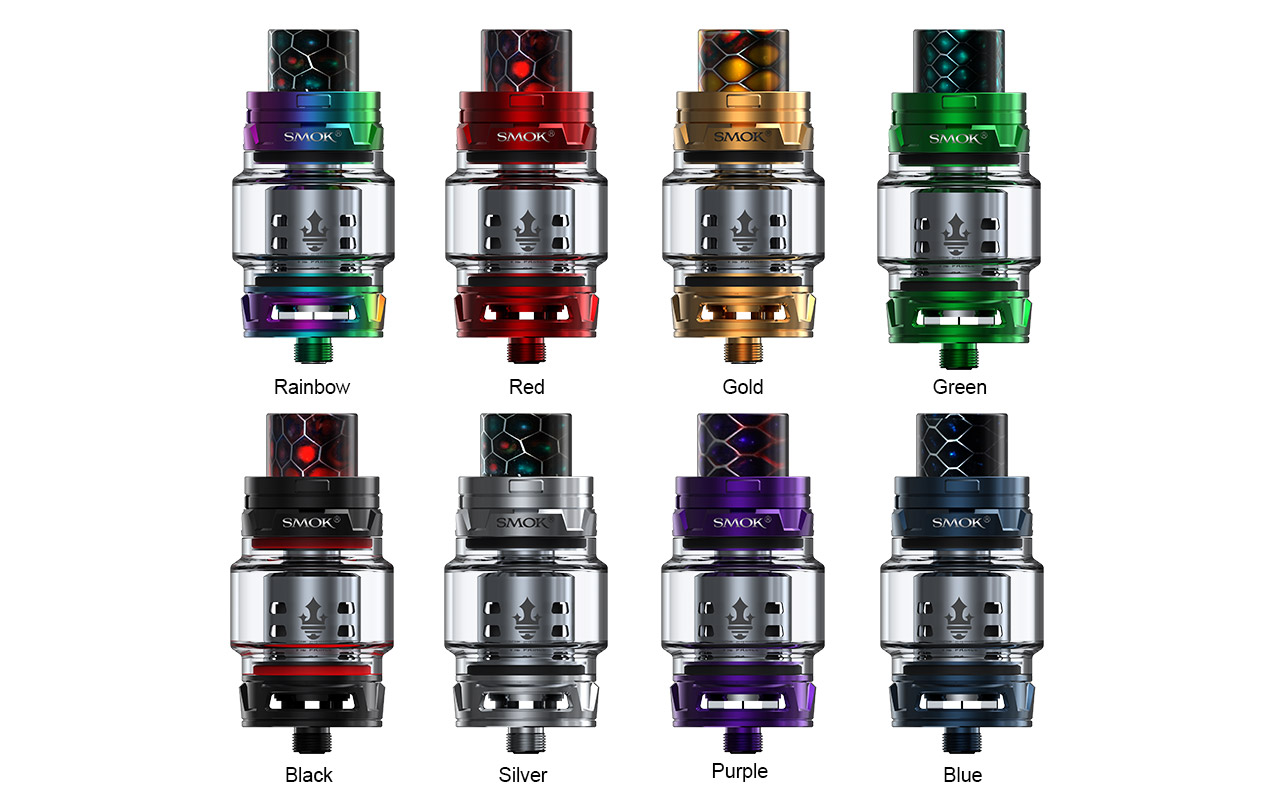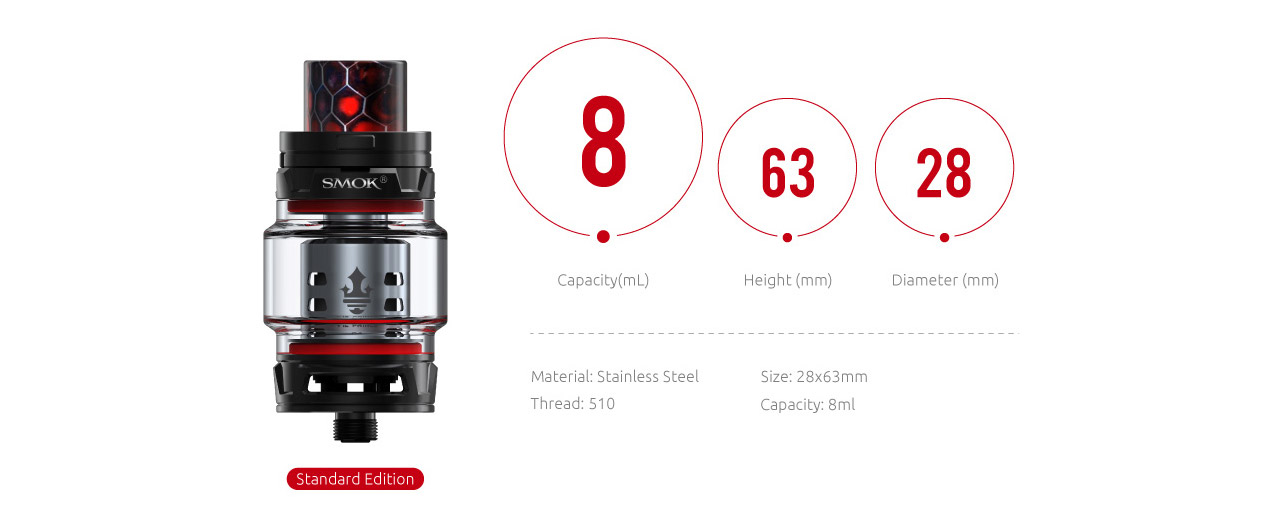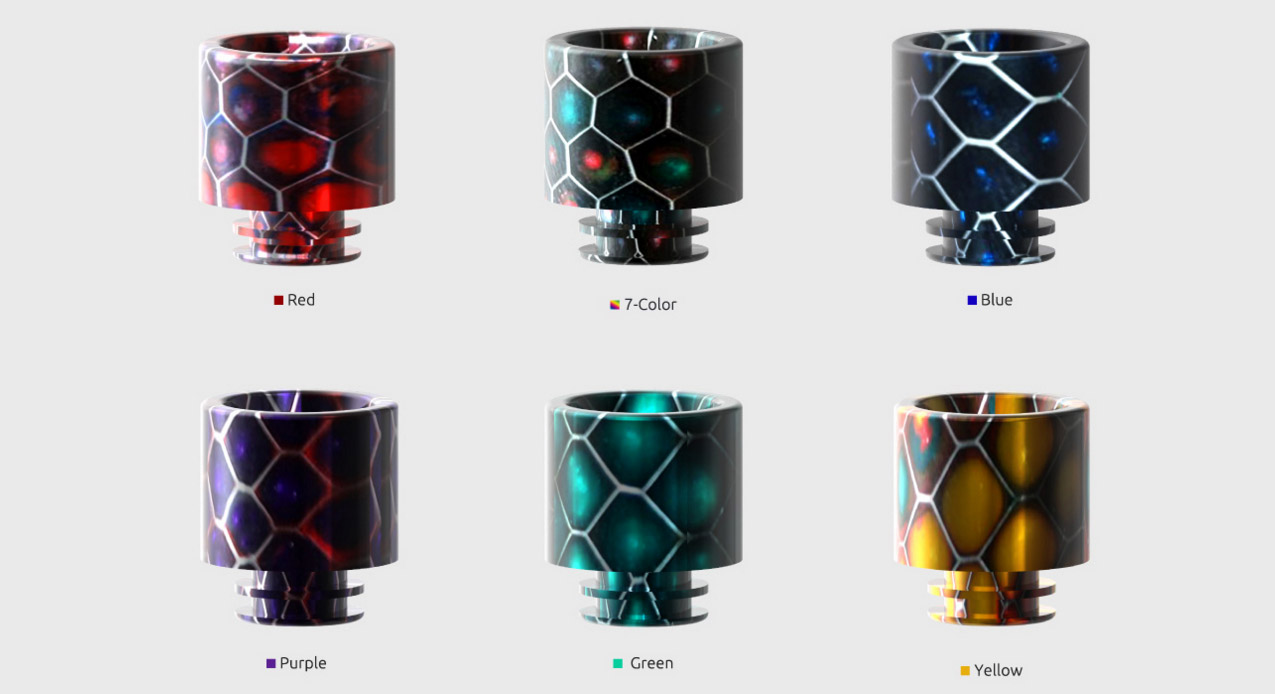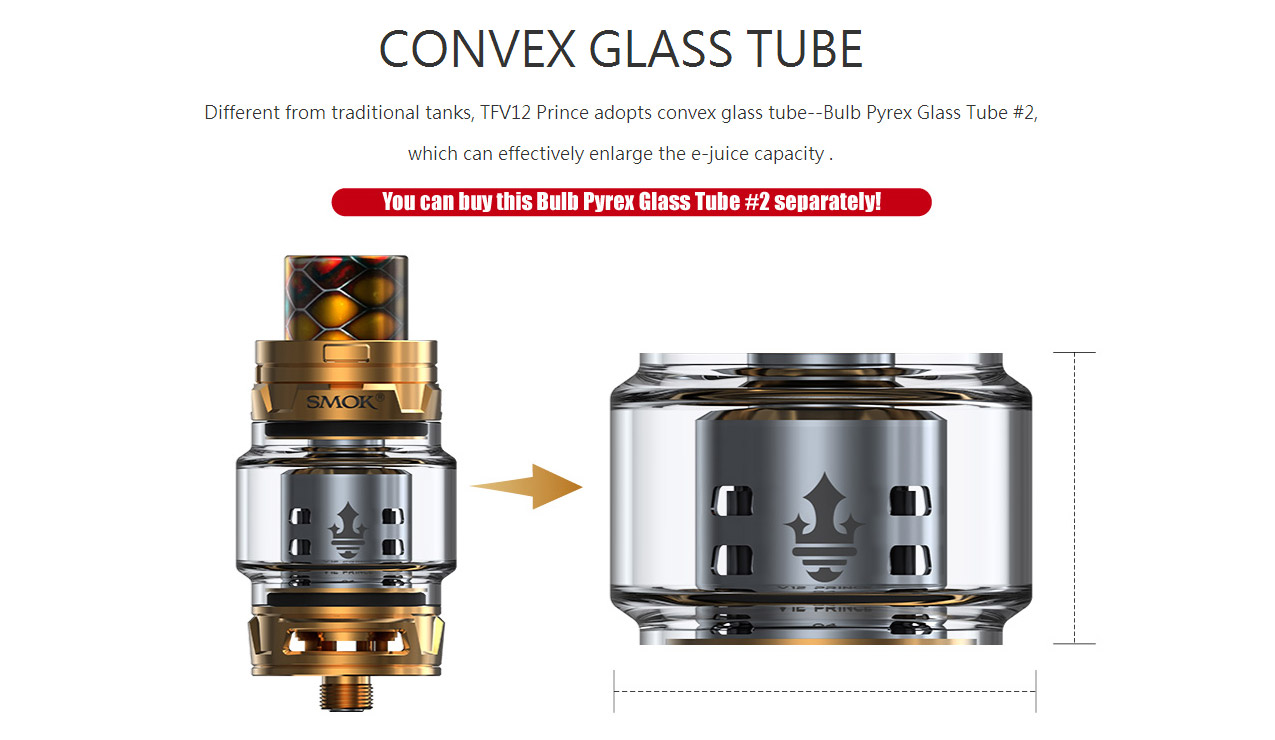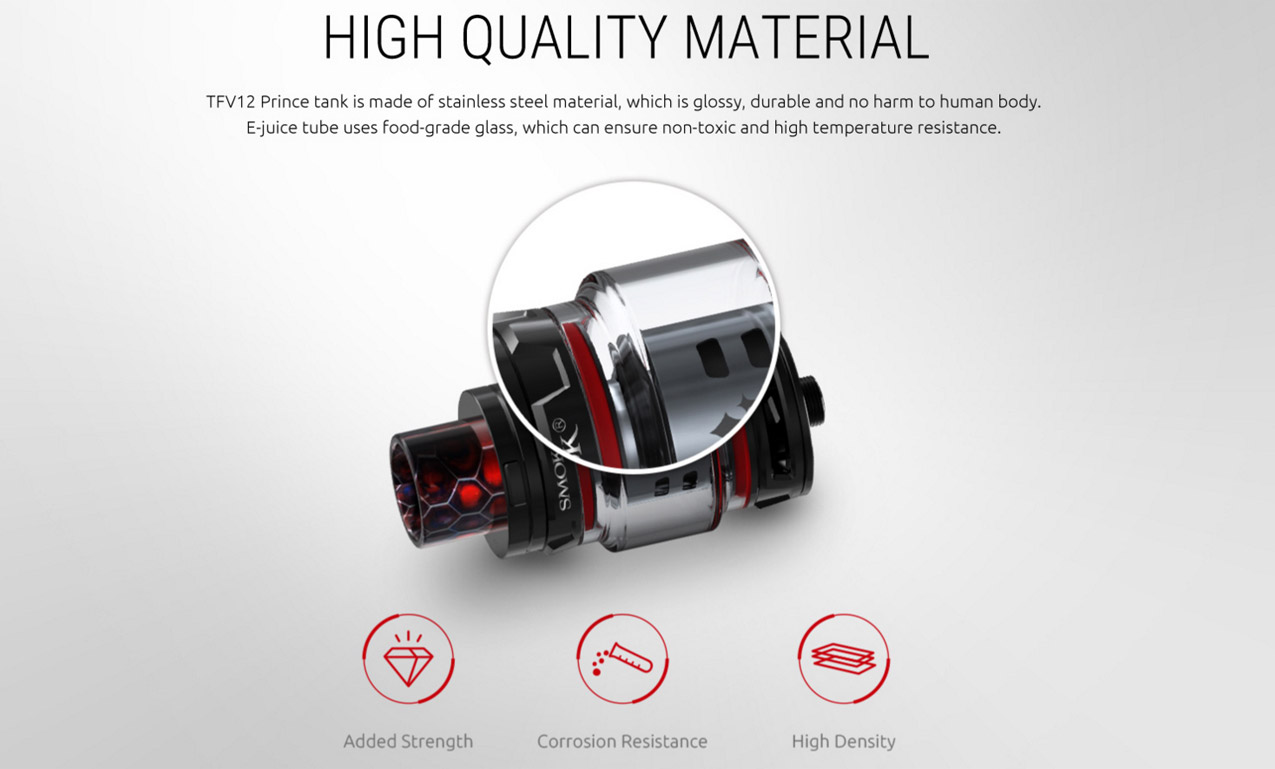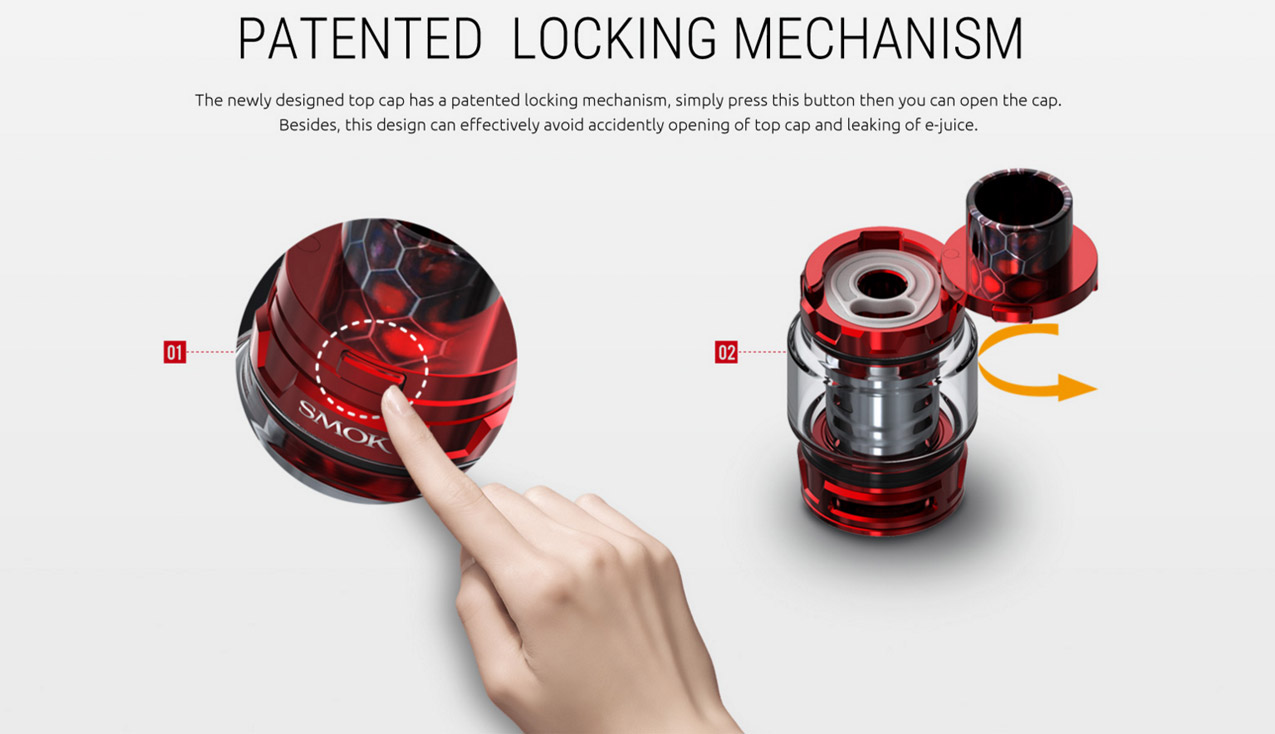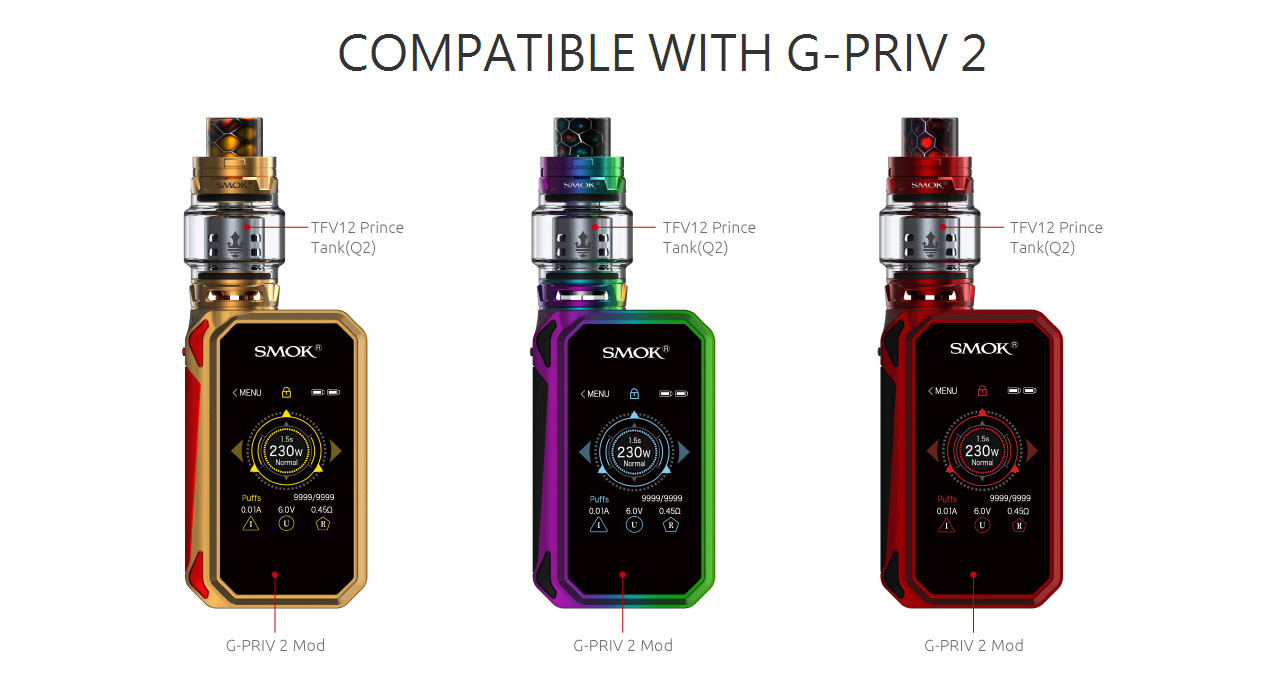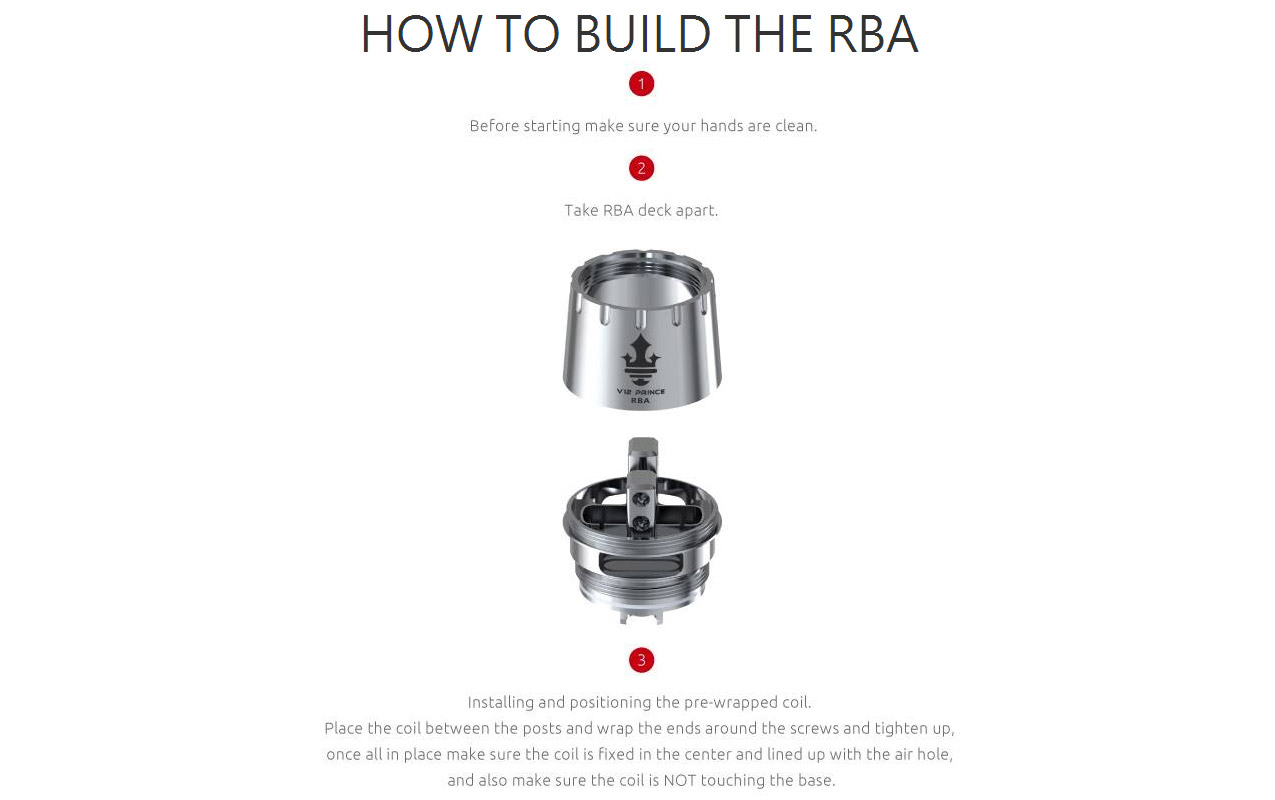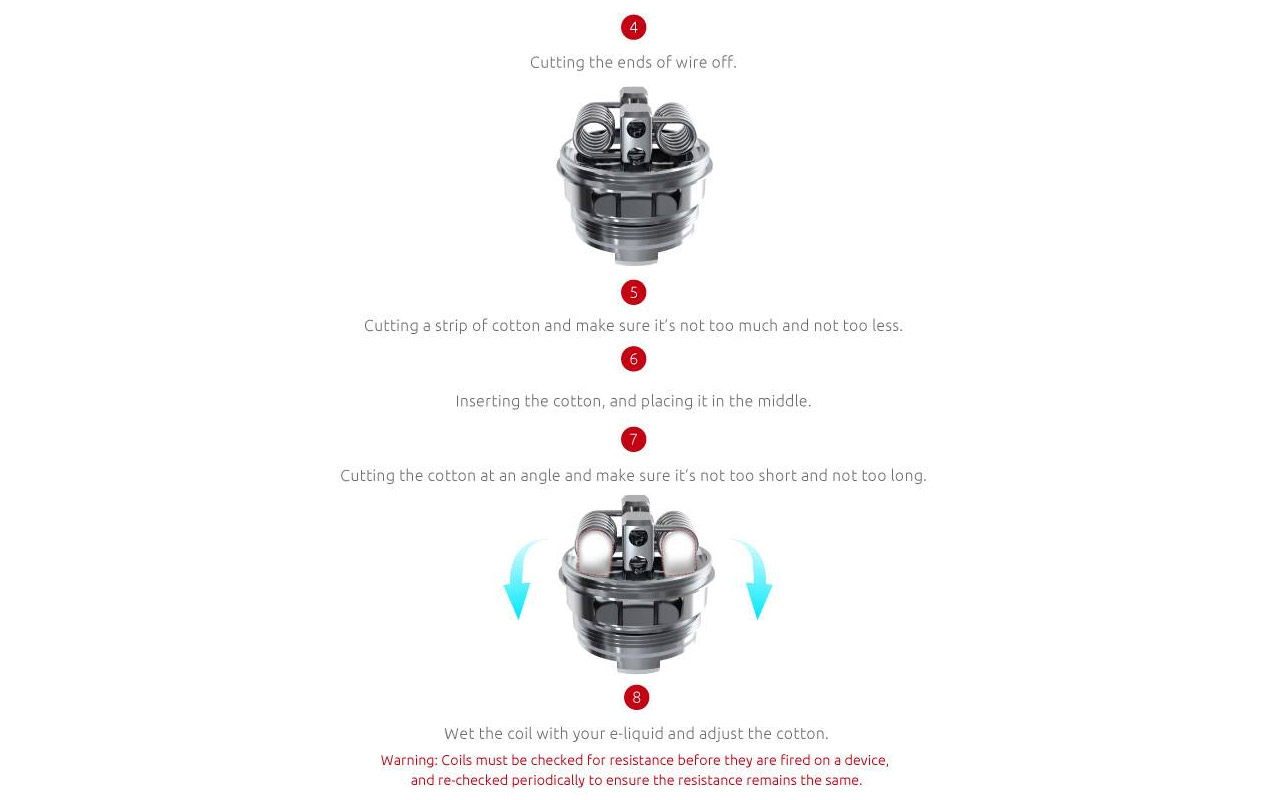 Brand: SMOK
Material:Stainless Steel
Size: 28*63mm
Capacity: 8ml
Thread: 510
Unit:1Set
Color:Rainbow/Gold/Red/Purple/Silver/Black/Blue/Green
Shipping Weight:235g
Package:Simple Packing
Shipping method:Please check
here
for details.
Each set contains:
1pc TFV12 Prince Tank
1pc V12 Prince-Q4 0.4ohm Quadruple Coil(Pre-installed)
1pc V12 Prince-X6 0.15ohm Sextuple Coils
1pc V12 Prince-T10 0.12ohm Decuple Coils
1pc replacement glass tube
1pc User Manual
Spare Parts