Joyetech eGrip II Starter Kit • 80W TC 2100 mAh 3.5 ml
Joyetech eGrip II All-in-One Starter Kit

The Joyetech eGrip II is the updated version of the original all-in-one Joyetech eGrip. The Joye eGrip II is considered to be an all-in-one starter kit which features a built-in battery and tank similar to the Aspire Plato and the original eGrip. The Joye eGrip II is powered by a 2100mAh built-in battery and has a 3.5ml e-Liquid capacity. The maximum output of the device can be reached up to 80 watts. The Variable Temperature Control system features support for Nickel (Ni), Titanium (Ti), and Stainless Steel 316 (SS316) coils. The Joye eGrip II also features Bypass and Temperature Coefficient of Resistance (TCR) modes. This device may be charged and download future firmware updates via the Micro USB Port.

The Joye eGrip II utilizes the Joye Cubis atomizer heads which includes the BF SS316, Ni200, Clapton and NotchCoil atomizer heads. The included NotchCoil 0.25ohm DL (Direct Lung) atomizer head provides a great vaping experience. The NotchCoil lasts much longer and can be used under high wattage conditions. The Joye eGrip II Kit also includes a BF Rebuldable Atomizer (RBA) M&L Head for vertical coil builds. The Replacement Cubis BF RBA Head is also compatible if you prefer to build your own coils. You may also use 510 threaded tanks along with the eGrip II using the included Atomizer Adapter.

The TFTA-Tank (top filling and top airflow tank) design features a convenient top fill and a top adjustable airflow valve. Atomizer heads and e-liquid may be easily refilled and replaced by removing this top section of the device. The Joye eGrip II applies two sets of battery protection circuit system which makes it more advanced and reliable. The Joye eGrip II features a large 0.96" OLED display screen with seven different e-Liquid illumination LED lights for a beautiful and unique vaping experience. In addition to the Joye eGrip II Starter Kit, you only require e-liquid to start vaping.
To add to value, the kit contains a real-time clock and a flappy bird video game!

Replacement Coils here:

Features and Specs:


Dimensions: 3-7/8" x 1-3/4" x 7/8"
All-in-One Personal Vaporizer

Battery Capacity: Built-in 2100mAh Battery

3.5ml e-Liquid Capacity

Wattage Output: 1.0 - 80.00w
Variable Temperature Control : Nickel / Titanium / Stainless Steel 316/ TCR
Temperature Control Range: 100 - 315C / 200 - 600F

Bypass (Direct Output Voltage) Mode

Resistance Range: 0.05-1.5ohm for Variable Temperature Control Mode
Resistance Range: 0.1-3.5ohm for Variable Wattage and Bypass Mode
Utilizes the Joye Cubis Atomizer Heads such as the Joye NotchCoil SS316 0.25ohm
Includes (1) NotchCoil 0.25ohm DL, (1) BF SS316L 0.5ohm DL, (1) BF Clapton 1.5ohm MTL Atomizer Heads
Includes (1) BF Rebuildable Atomizer M&L Head (Vertical Rebuild)
510 Threaded Tanks may be used with the included Atomizer Adapter
Top Fill Design
Top Airflow
Large 0.96" OLED Screen
Real Time Clock Display
Game Mode
Features 7 Different e-Liquid Illumination LED Lights
Bottom Ventilation Holes
Micro USB Charging Port
Upgradeable Firmware
Over-charging Protection
Over-current protection
Over-discharging Protection
Please note: Temperature control requires the use of nickel, titanium, or stainless steel wire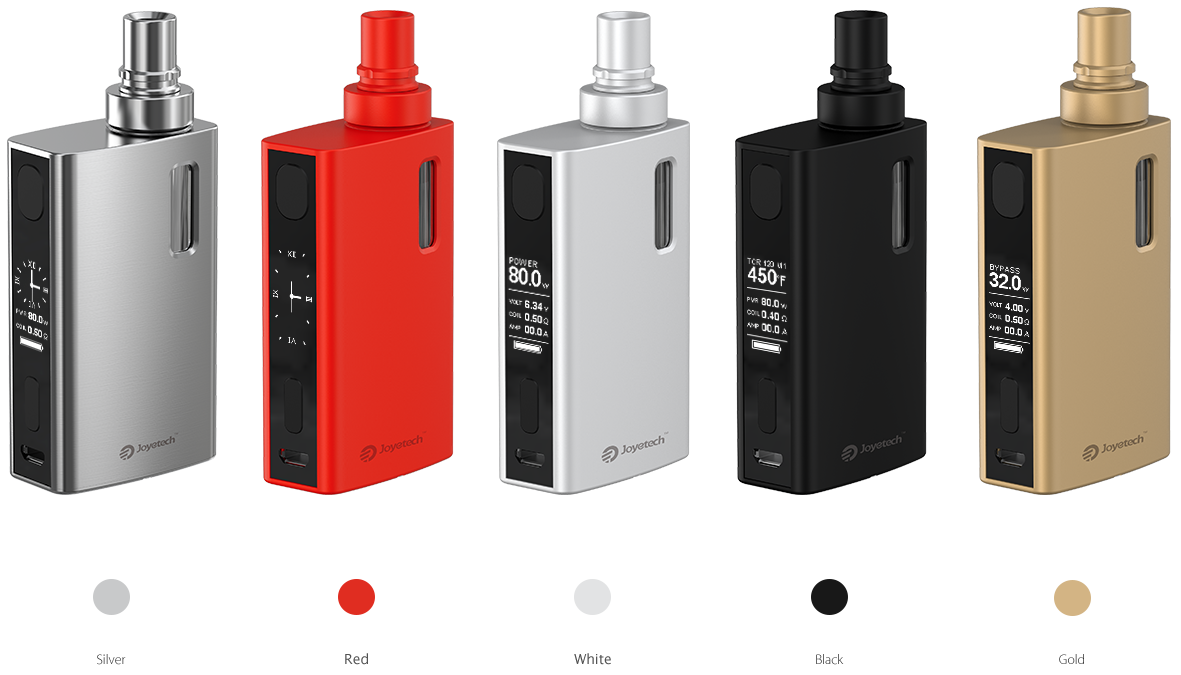 eGrip II, a new version of eGrip, is more elegant and more handsome in appearance. It applies the new V4.03 firmware with RTC(Real Time Clock) display. TFTA-Tank technology and the dual battery protection system are built in one device. eGripII, with NotchCoilTM 0.25ohm DL head brings you better vaping experience. Large 0.96 inch OLED screen, clock screen protection and multiple tank light colors all make it more practical and attractive catering to your preference.
Also, upgradeable firmware always enables it up-to-date.
Standard Configuration
.
1*Mouthpiece
1*UB Cable1*Manua1*Warranty Car1*Atomizer Adapter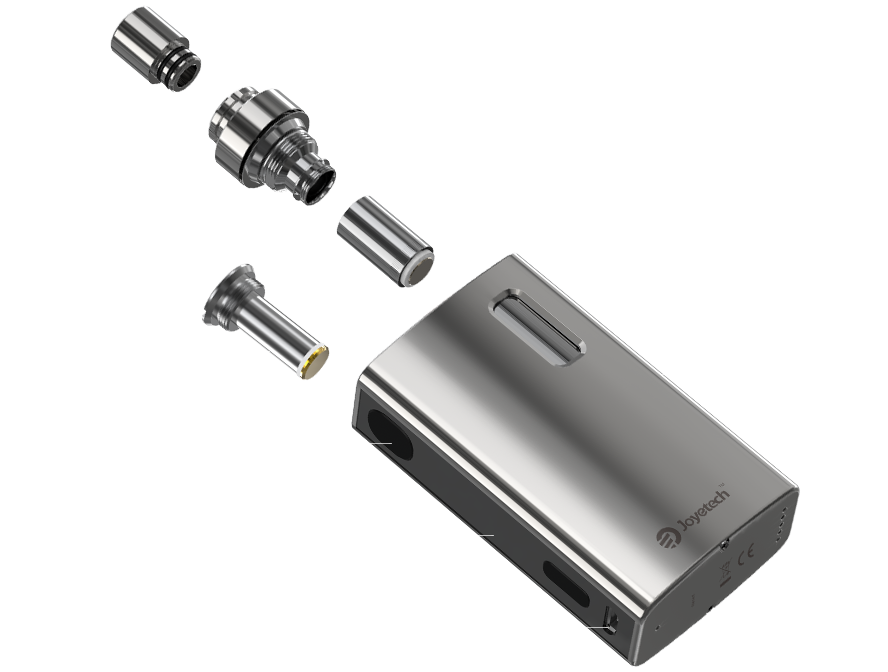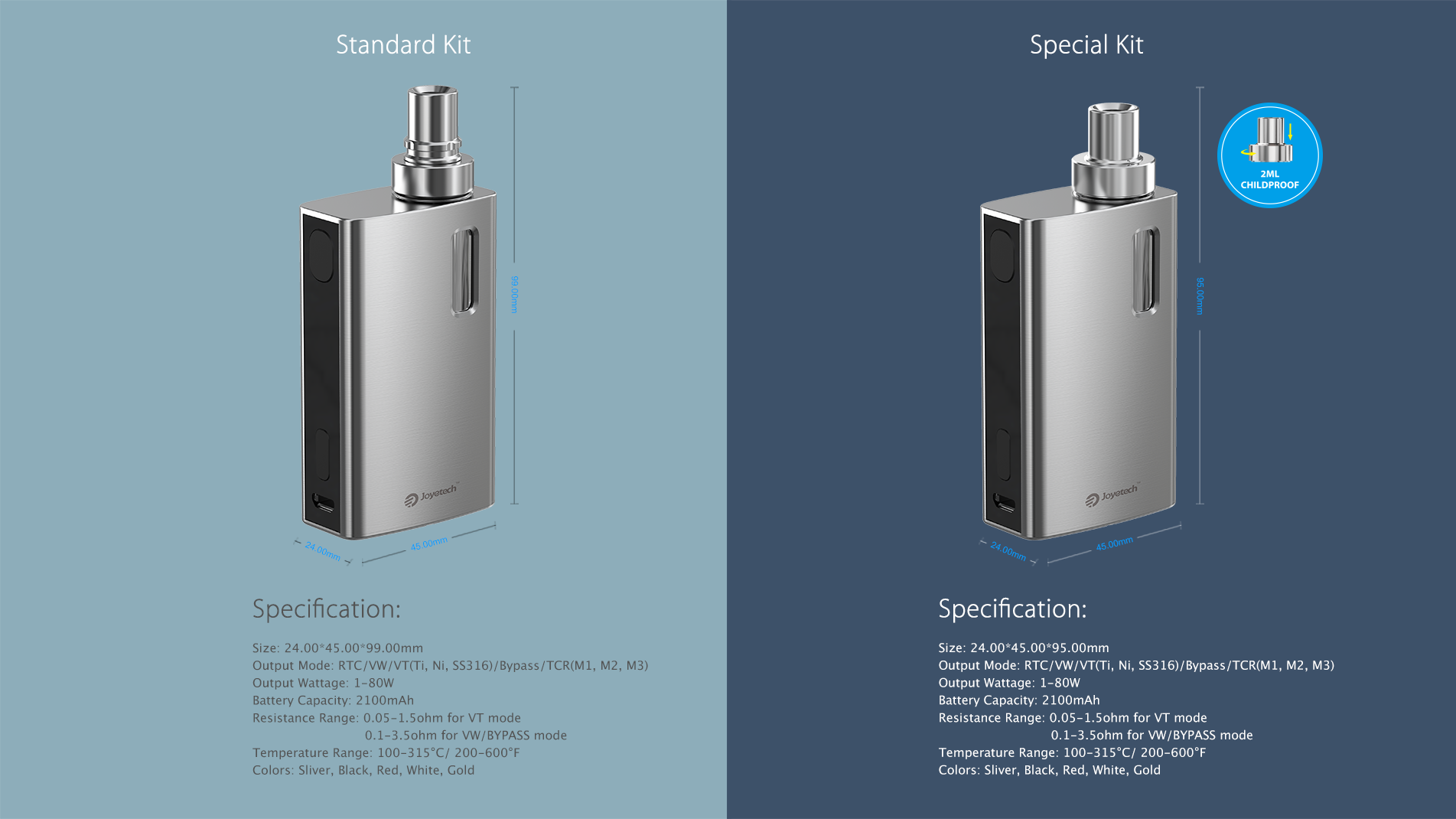 eGrip II applies RTC(Real Time Clock) display
RTC--Real Time Clock enables eGrip II to present you time in two kinds of method.
A. In general interface, it presents both Dial Display and Numerical Display.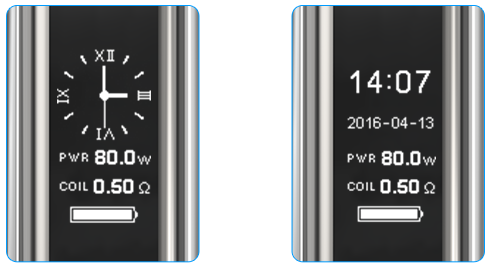 B. In screen protection, it shows you real time in Dial Display.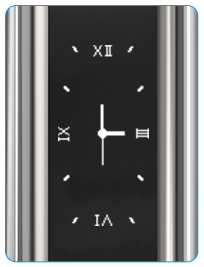 eGrip II is newly added with game mode.
The game will bring you entertainment and leisure at free time.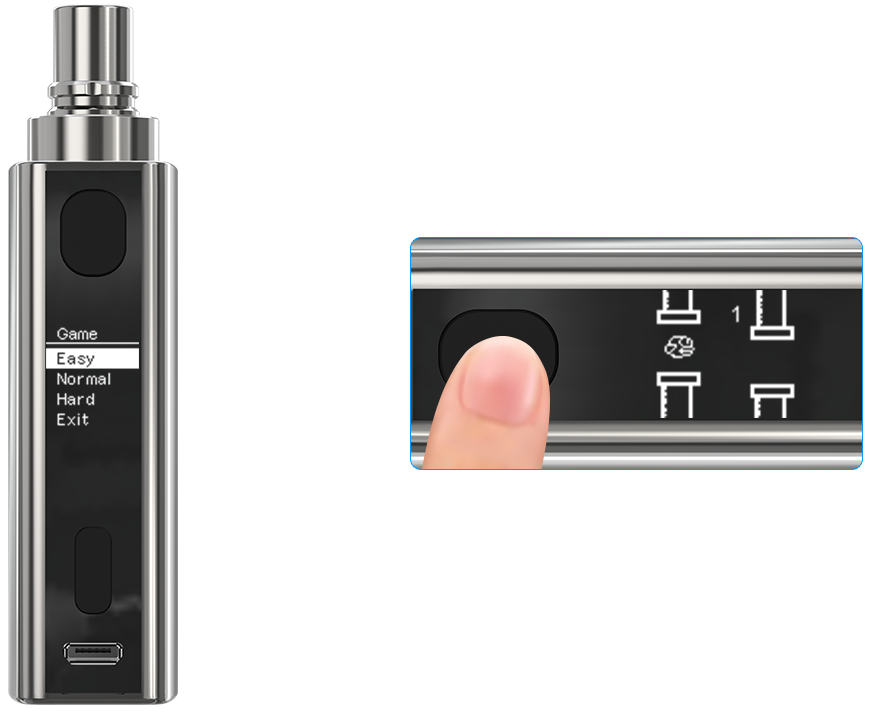 eGrip II applies two sets of battery protection circuit system, realizing overall battery protection of over-charging,
over-current and over-discharging, which makes it more safe and reliable.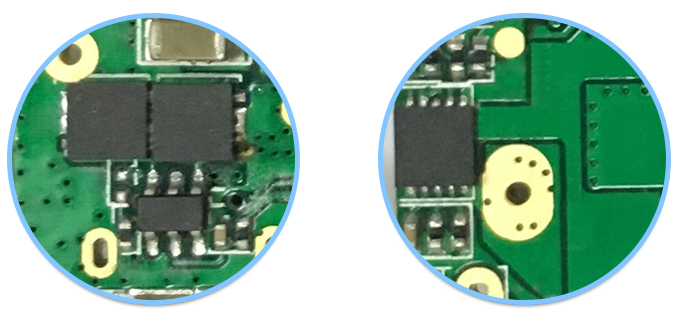 The new NotchCoilTM 0.25ohm DL. (Direct Lung) head lasts longer and can be used under high wattage condition.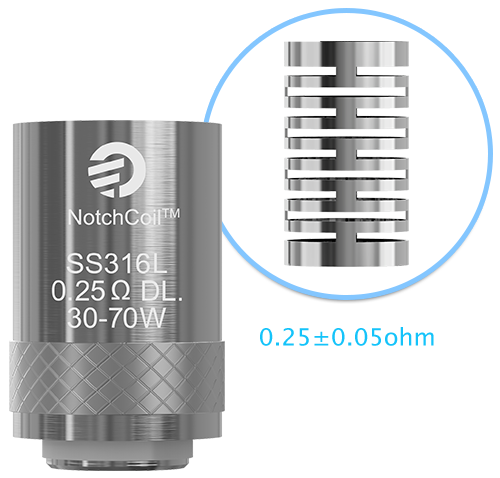 NOTE: 1.Please do not wash the atomizer head with water. Simply scrub it with cotton or clean dry cloth.


NOTE:

2.Please drip at least 5 drops of e-juice to the atomizer head and vape a few times in power-off  


NOTE:3.

condition (with airflow widely open) before its first use to avoid dry burn.                                
TFTA-Tank technology, which means Top Filling and Top Airflow, enables the top section and coil to be removed and as one solid unit, presenting you eGrip II of All-in-One style with evolve and improvement.
Coil replacement and juice fill can be achieved by removing this top section from the cup.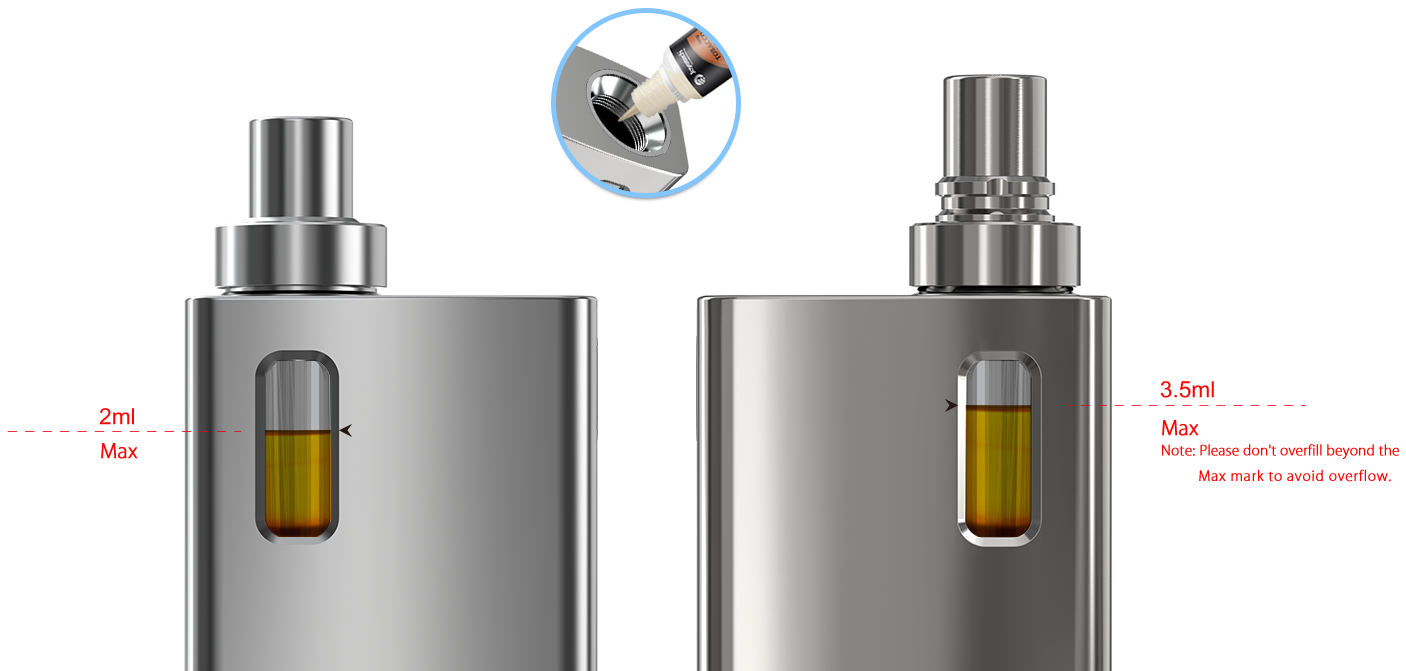 Multiple colors of tank lights make eGrip II more attractive and fashionable catering to your preference.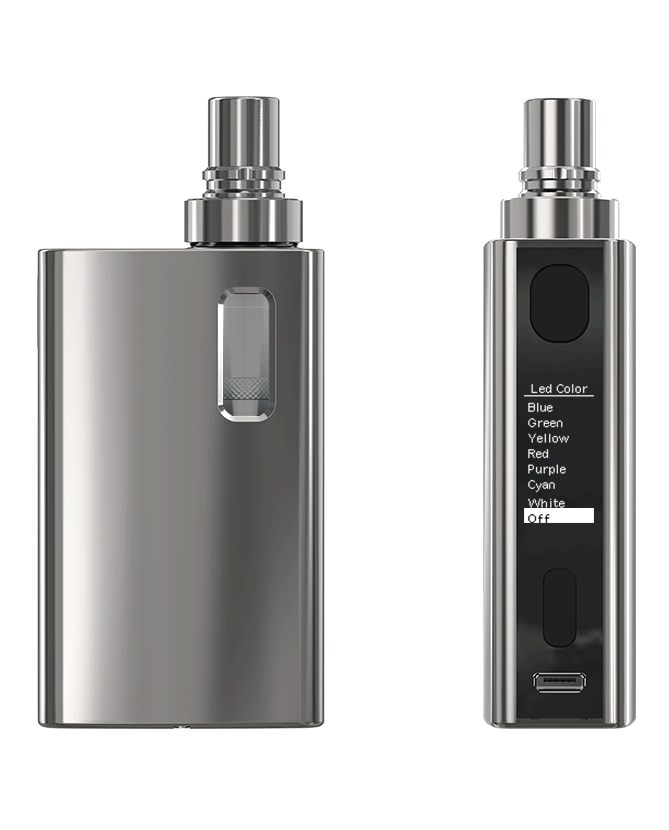 Apply the Atomizer Adapter
Unscrew the mouthpiece base, and screw the atomizer adapter tightly with a tool (coin),
then you can apply other types of atomizer with eGrip II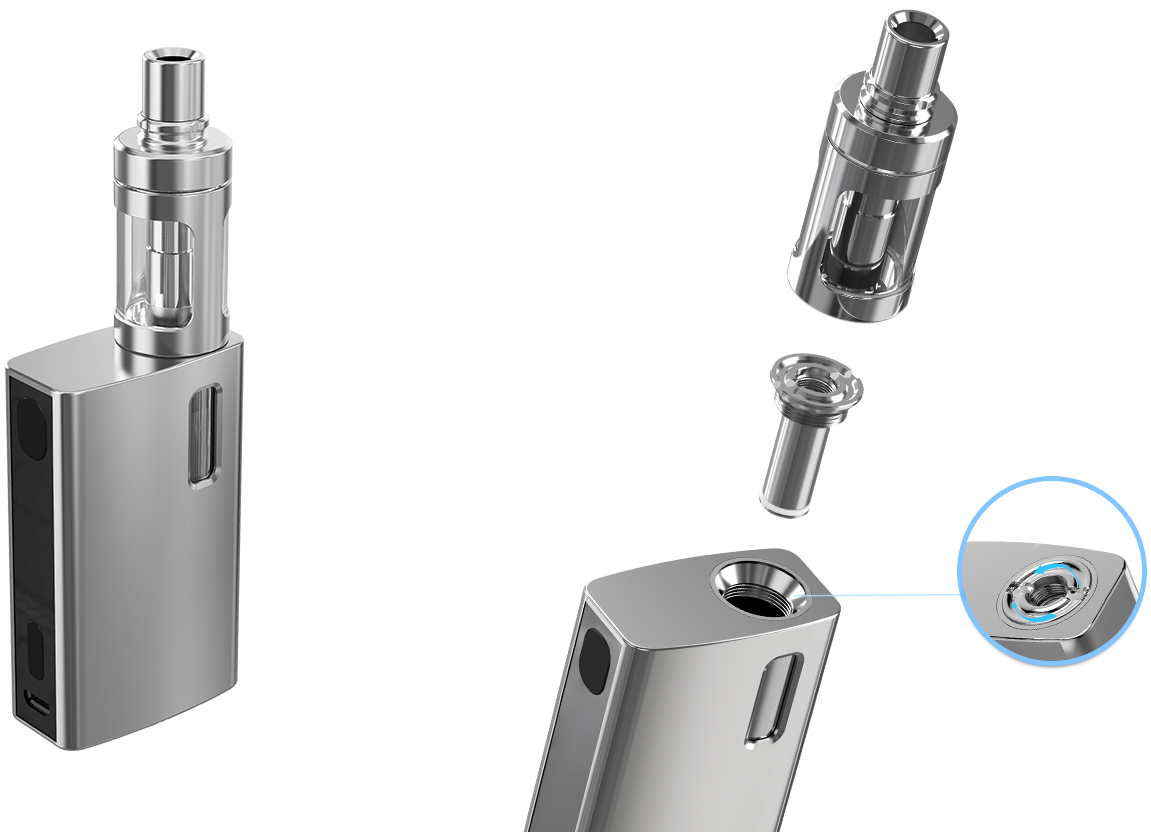 eGrip II comes with the upgradeable firmware.
Having Version 4.03 for eGrip II, new interface, multiple modes and functions, game mode are available.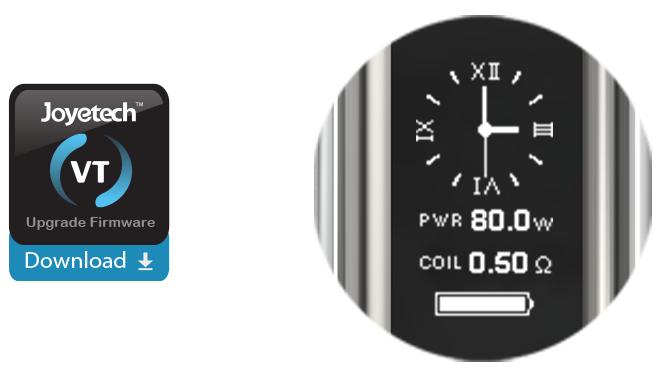 Rotating the ring on the atomizer cap clockwise or counterclockwise to adjust the air inflow.
The air inflow will be the largest when both signs match with each other. Rotate it 90 degrees to the left or right will reach to the minimum air inflow.

Multiple Atomizer Heads Can Be Applied
NotchCoilTM 0.25ohm DL . head, BF SS316 Series Heads, BF Clapton-1.5ohm head, BF Ni, BF Ti and BF RBA head.

Multiple BF Series Heads for Your Choice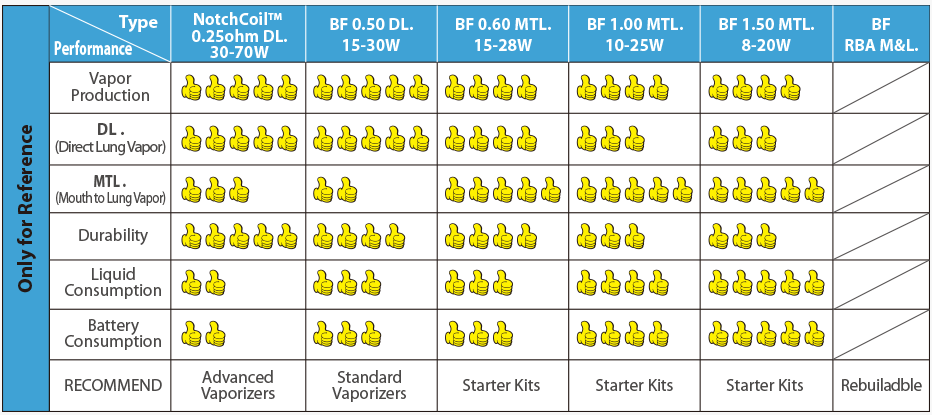 The micro USB port is on the top of the left side. Connect it with a micro USB cable to charge or upgrade your device. Simply charge eGrip II by connecting it with
the wall adapter or a computer via USB cable. The battery is charged as shown in the picture. When it is fully charged, the charging bar will disappear.